Owning a Jersey milk cow means you get access to the most delicious and nutritious raw milk available. Getting your hands on one of the best milking machines for jersey milk cows can make your job easier. Trust me when I say that milking by hand hurts, especially if you have more than one Jersey cow. Milking the recommended two times daily also can be more time-consuming if you do it by hand.
Most modern milking machines make quick and efficient work of your daily milking chores. They also protect your Jersey cattle from udder injuries and help ensure your milk supply is more sanitary.
Finding the best milking machine to meet your needs isn't difficult when you know how to sort through the options to find the best option that meets your budget. In this blog, you'll learn:
How much does a milking machine cost?
What are the types of milking methods?
What are the types of milking machines?
What are the top picks for the best milking machines?
How much does a milking machine cost?
The short answer to how much a milking machine costs is it depends on several factors. You can get a basic milking machine for your Jersey milk cow, or if your budget permits, you can go all out on a top-of-the-line model. Most milking machines get the basic job done of extracting the milk from your dairy cow safely.
Keep in mind you're not using the same kind of milking machines found at commercial dairy farms that can have up to 100 cows to milk each day. They pay up to $200,000 for a robotic milking machine that can handle 50 to 70 cows at the same time. Homesteaders with fewer than 10 Jersey milk cows can get a high-quality, portable milking machine and all necessary accessories for between $1,500 and $2,500.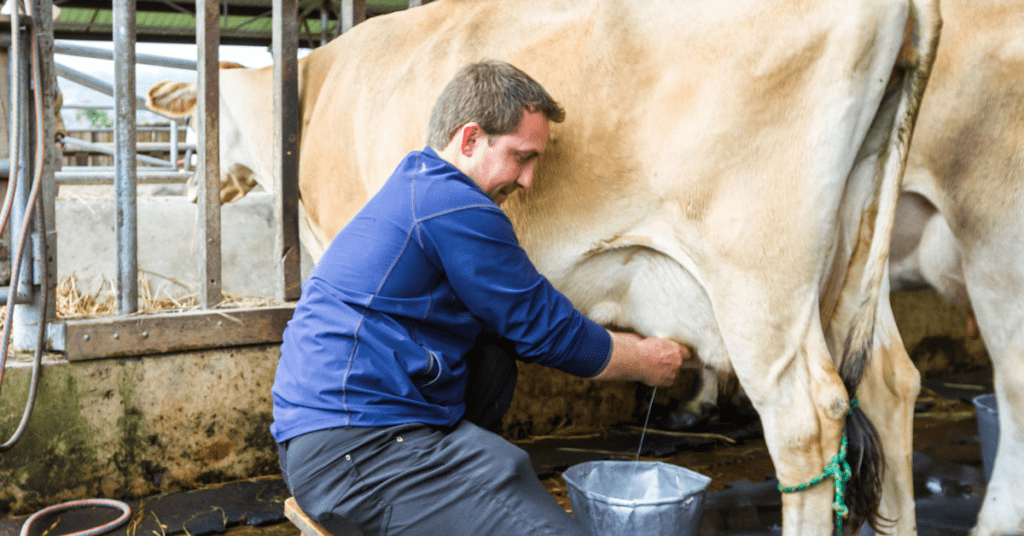 What are the types of milking methods?
There are only two ways you can milk your Jersey milk cow or any other dairy cattle. Both have their advantages and disadvantages. Let's review each type so you know your options.
Hand milking
You can use a stripping or full-hand method when milking by hand. One isn't necessarily better or more efficient than the other. It comes down to a matter of preference for the person milking the cow. As I mentioned earlier, hand milking can be painful for you, especially if you have more than one dairy cow on your homestead.
We tried hand milking for a while here before realizing it slowed us down and was painfully unnecessary. Now, we use a portable milking machine that makes us – and our Jersey milk cow – happier.
Machine milking
If quickly and efficiently milking your Jersey milk cow is a priority, then you'll want to use the machine milking method. Most homesteaders with more than one cow already use portable milking machines for faster milking, and to protect their cows' udders from injuries that can happen during hand milking.
Milking machines perform two basic functions:
They open the udder's streak canal by using a partial vacuum that allows the milk to flow from the teat into a receiving container.
They massage the teat to prevent blood and lymph congestion in the teat.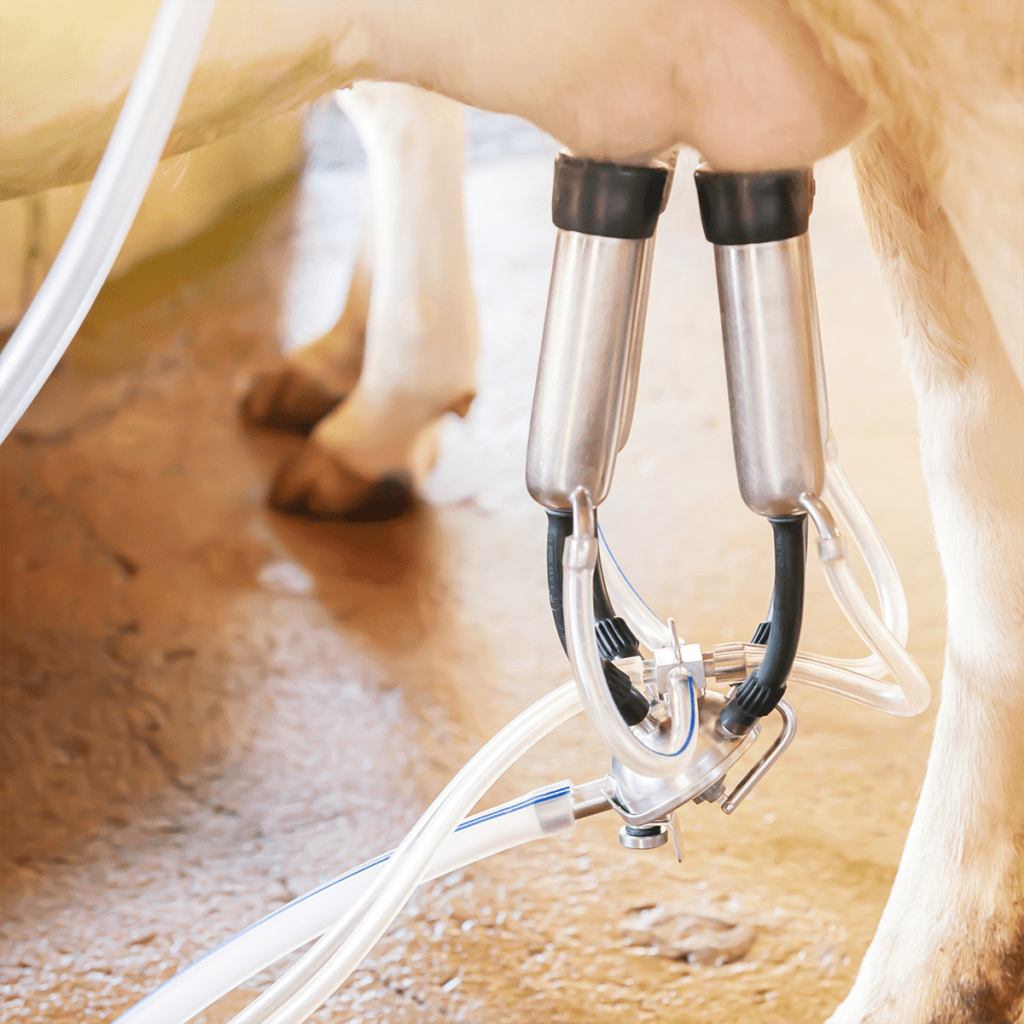 What are the types of milking machines?
There are three types of milking machines: barn milking systems, portable milking systems, and milking parlors. Only two of these systems work well for homesteaders with a few Jersey milk cows or other dairy cattle. Milking parlors generally are reserved for commercial farms that must milk more than 100 cows at once.
Barn milking systems
Barn milking systems can be found on homesteads with 20 or more Jersey milk cows or other dairy cattle. These static systems are designed to be used in individual stalls, where cows are kept during milking. Unless you have a larger homestead, a barn milking system is more than you need.
Portable milking systems
Most homesteaders with one or two Jersey milk cows use portable milking systems. They're a convenient and efficient way to milk your cows safely. Portable milking systems like the one we use come with all the accessories you need to get the job done.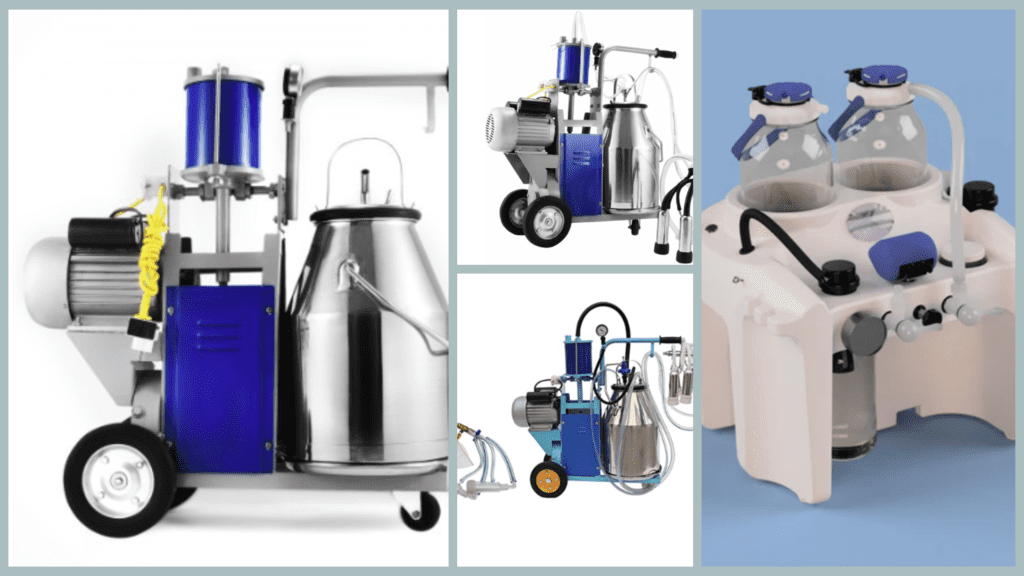 Top picks for best milking machines
Some of the best milking machines for Jersey milk cows can be found online and at local agricultural centers and retail outlets. Here are some of our top picks for the best milking machines for homesteaders.
Hi fellow homesteaders! My name is Brandon. I live on a small family homestead with my amazing wife and five kiddos. We are on a journey to improve our lives through God's creation. Raising cows is an important part of that journey. We currently have one Jersey cow and are hoping to soon expand our Jersey family with the help of a bull named Ferdinand. We welcome you to join us as we explore the benefits of owning Jersey cows. Whether you are raising them for milk or meat, our website is chock full of helpful facts and advice to make the experience more enjoyable. Take a tour and drop us a note with any questions. Cheers! Brandon