Planning the garden for your homestead can feel odd when it's only January. Depending on where you live, it could be cold and snowy (and not at all ideal for gardening).
Don't let the winter blahs prevent you from envisioning your dream garden. Spring is just around the corner. The first step in any successful homestead garden is creating a master plan.
You'll want to consider things like which seeds to buy—and whether to start your seeds indoors during the winter—plus making compost to improve the quality of your soil.
We want to set you up for success when planning the garden for your homestead. In this blog, you can discover helpful information like:
What are the most common gardening mistakes?
Part of planning the garden means anticipating mistakes so you can (hopefully) avoid them. One of the biggest errors you can make is to work with a garden that hasn't been properly prepared for winter. The best time to do that is in the fall if you're replanting an existing garden.
If you're planning the garden for the first time, make sure you've identified a garden plot that gets ample sunlight. Plotting out the general layout of the garden can be part of this process.
Some of the other most common gardening mistakes include:
Plotting a garden that's too large. Homestead gardeners, especially those just starting out with gardening, want to remember that bigger isn't necessarily better. If you're creating a garden from scratch, start small and grow it slowly over time for the best results. Set a 3-to-5-year plan and stick to it.
Overcrowding your plants. While it's OK to cross-plant many kinds of plants and vegetables, it's important to give them plenty of room to stretch if you want your crops to be healthy. How far apart you plant seeds depends on what kind of vegetables you're growing. Seed packets make recommendations, so be sure to follow them. You can also use this chart when planting veggies.
Over (or under) watering your garden. Maintaining healthy garden soil to produce thriving plants requires the right amount of water. Giving your plants too much water can lead to rotted roots. Not enough water leads to poor crop yield.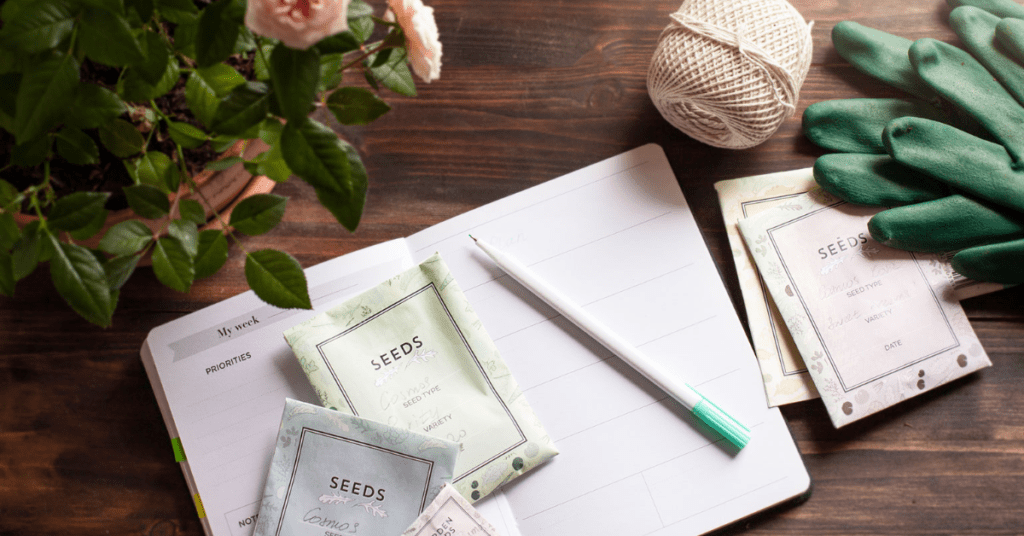 How do you create growing and planting records?
Planning the garden for your homestead requires keeping clear records about growing and planting. It can be difficult to remember from one growing season to the next what worked and what you should skip planting in the new year.
The most effective way to create gardening records that are helpful is to take notes throughout the year. You can do this in a journal or create a more complex version using a spreadsheet or gardening program on your computer.
Regardless of how you choose to record your homestead gardening efforts, here are some of the things you should jot down:
Location of each type of seed. Draw a diagram of your garden that includes the location of each type of crop planted.
Number of seeds planted. Pay attention to how many of each seed you planted to determine which ones did well in your garden for future reference.
Variety of seeds planted. Recording vegetable plantings is important because it's the best way to achieve sustainable gardening.
Yield per crop. It's important to note how much yield you got from each type of seed planted. The information comes in handy when planning the garden in future years if you want to get the most return on your investment.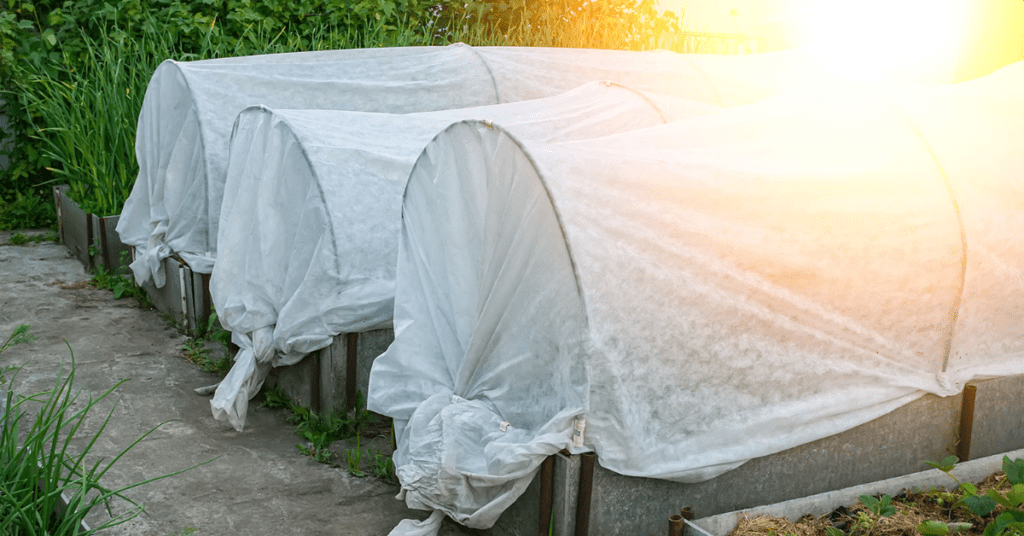 Are frost dates important when planning the garden?
Estimating the first and last frost dates of the year is a critical part of planning the garden for your homestead. Seeds are living things. They don't like to be left out in the cold and won't thrive if planted before the last frost of the season.
One of the surest ways to avoid this misstep is by talking to neighbors who have been gardening for a while. They can offer tips on when the last frost of the season typically occurs in your area. Keep in mind that some parts of the country have microclimates where the climate differs from its surrounding area. It's just another reason why talking to your gardening friends and neighbors can be helpful.
Another option is to turn to the trusty Farmer's Almanac. It makes recommendations for critical low temperatures for frost damage to vegetables. You also can find a Frost Dates Calculator on the Farmer's Almanac website that works for both spring and fall.
Is soil health important for planning the garden?
Healthy gardens require a delicate balance of minerals to grow and thrive. The sad truth is that most homestead gardens don't meet the requirements. If yours is one of them, it doesn't mean you have to abandon planning the garden.
There are gardening strategies you can use to improve the quality of your soil. Before you can decide which approach works best, consider getting your soil tested. You can do this yourself by buying a soil testing kit online or at your local garden supply store.
Basic soil tests provide information about the levels of:
Calcium
Lead
Magnesium
pH
Phosphorus
Potassium
Sulfur
Soil tests also provide the level of organic matter found naturally in your soil. Most provide recommendations for adjusting the levels of these minerals to create a healthier growing environment.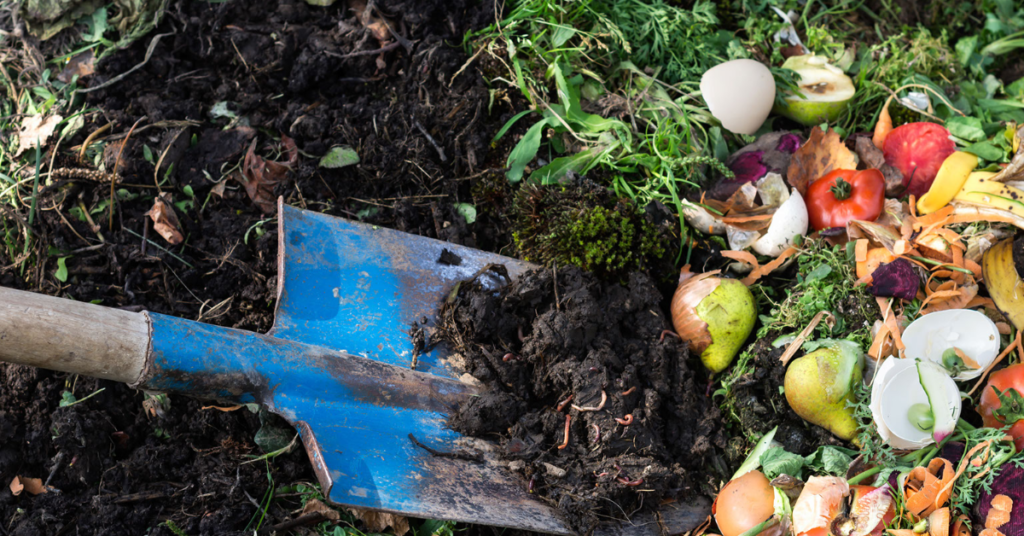 Using compost to improve your soil
Using compost is one of the most effective ways to improve the quality of your soil. Most homesteaders can make their own compost by recycling organic matter instead of tossing it into the trash. You can put your compost in a dedicated pile on your property or use a composting bin.
Ingredients you'll need for quality compost include:
Air (so leave your compost uncovered).
Carbon-rich materials called "browns," include dry leaves, plant stalks, and twigs.
Nitrogen-rich materials called "greens," include food scraps and grass clippings.
Water.
Compost improves the structure of your soil over time. In the short term, it serves as a food source and helps your garden soil retain its nutrients.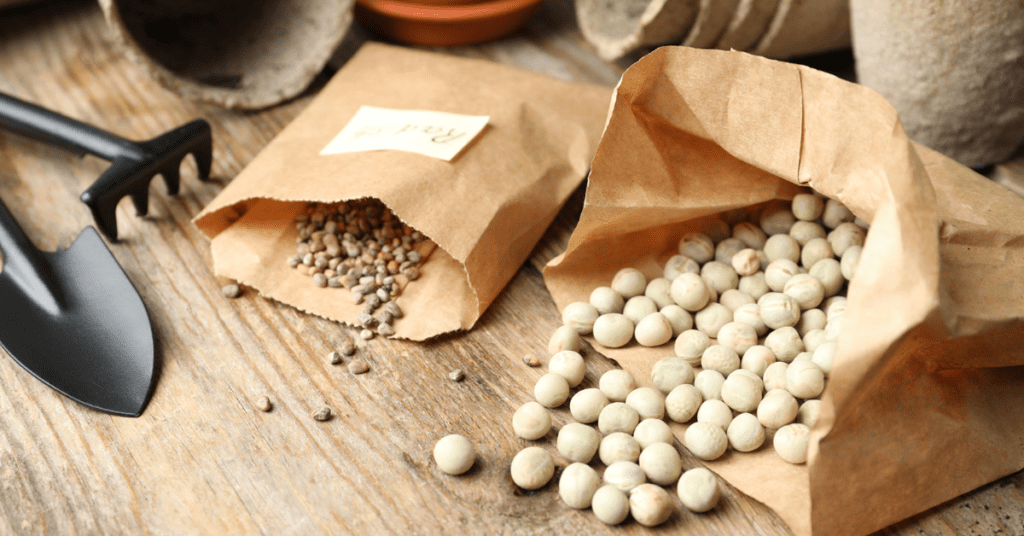 How do you choose vegetable seeds?
There's more to buying vegetable seeds than going to your local garden center and picking whatever you fancy. You'll want to consider whether the seeds you choose have been genetically modified and if the vegetables you've chosen can thrive in your climate.
Some seeds are more suited to harvesting for reuse each year. Let's break down the types of seeds to help you choose the kind best suited to your homestead garden.
Where to buy seeds
Local is best when buying seeds for your homestead garden. If you choose to go this route when planning the garden, verify that local seed producers are growing their seeds and not buying them from a supplier outside the area.
If you can't find a reputable local seed supplier, then the next best option is to order your seeds online. We prefer heirloom and non-GMO seeds for our garden. Some of the best places to find them include:
How many seeds to buy
You'll need to look at the yield for each type of seed you want to plant to decide how many to buy. High-quality seeds generally produce a 90% growth rate.
Don't forget to compare the number of seeds you buy to the space you have for planting. Lastly, make sure you're not growing more than you can reasonably eat. Otherwise, you're setting yourself up for food waste.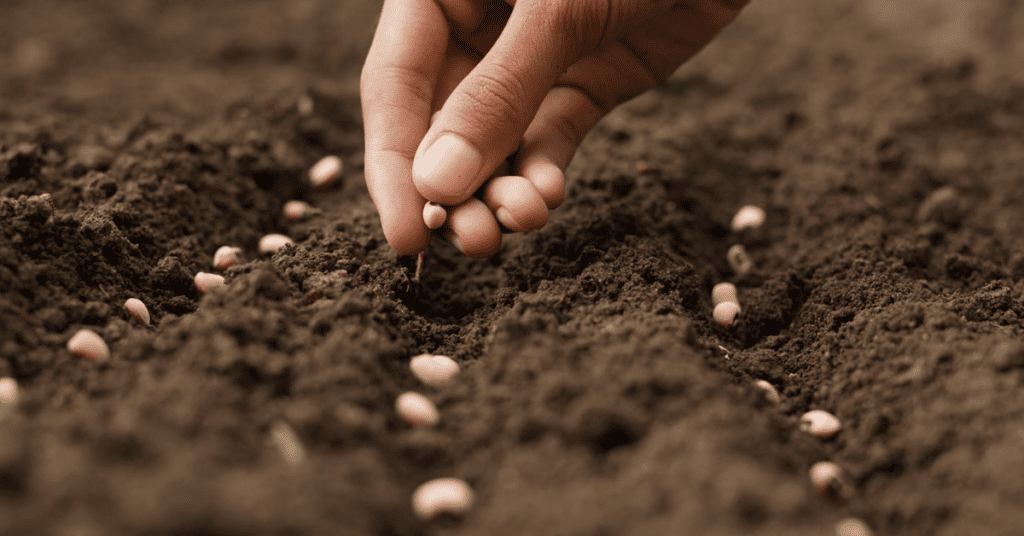 When should you plant your garden?
This is another one of those "it depends" answers. Your location, plus the season's first and last frost dates, should guide you when planning the garden.
You'll also want to closely examine the vegetables and other crops you've chosen to grow in your garden. Each has seed germination to harvest time that defines ideal planting times. Some also may grow faster than others.  
Starting your seeds indoors
If you live in a colder winter climate, some seeds can be started indoors and transplanted to your outdoor garden when the weather permits. Using soil blocking is one of the most effective ways to grow healthy seeds indoors.
Start planning the garden today
Planning the garden for your homestead shouldn't be stressful. Start now and enjoy the process. If you need more guidance, don't be afraid to reach out to your local cooperative extension office.
Happy homesteading!
Sources
Composting At Home. epa.gov. Accessed January 6, 2023.
Compost – Promotes Healthier Plant Growth. compostingcouncil.org. Accessed January 6, 2023.
Flexible Design. growveg.com. Accessed January 6, 2023.
Find Extension Offices Across the United States. uaex.uada.edu. Accessed January 6, 2023.
GMOs – Top five concerns for family farmers. farmaid.org. Accessed January 6, 2023.
Heirloom Seeds. seedsavers.org. Accessed January 6, 2023.
Hybrid Seed. sciencedirect.com. Accessed January 6, 2023.
Impacts of Genetically-Modified Crops and Seeds on Farmers. pennstatelaw.psu.edu. Accessed January 6, 2023.
Microclimate. www.sciencedirect.com. Accessed January 6, 2023.
Protecting Your Garden From Frost. Almanac.com. Accessed January 6, 2023.
Scheduling Vegetable Plantings for Continuous Harvest. attra.ncat.org. Accessed January 6, 2023.
Soil Blocking in Five Easy Steps. smallfarms.cornell.edu. Accessed January 6, 2023.
Vegetable planting chart. greeneducationfoundation.org. Accessed January 6, 2023.
What Is Open Pollination? A Guide to Open Pollinated Plants. masterclass.com. Accessed January 6, 2023.
Hi there! I'm Kelsey! I am a wife, a mother and homesteader. I'm also a Certified Natural Health Practitioner so health is very important to me. I love to help people with their health journey. A HUGE part of that process is through high quality milk. I am a massive proponent of rich, high quality milk from Jersey Cows.