Fall is one of those times of the year when comfort food becomes a popular meal option. Fewer things taste better than a crockpot recipe for fall that's simmered all day long while you've toiled away on the homestead. From crockpot corned beef to slow-cooked chicken pot pie, the list of mouthwatering crockpot recipes for fall is lengthy.
Slow cookers can be used year-round for their versatility. You can make chilis, soups, and stews in them (not to mention desserts). Using your creativity and some ingredients found on your homestead, you can cook just about anything in your crockpot if you put your mind to it.
Here are some of our favorite crockpot recipes for fall. If you have any of your own, we'd love to hear about them in the comments section.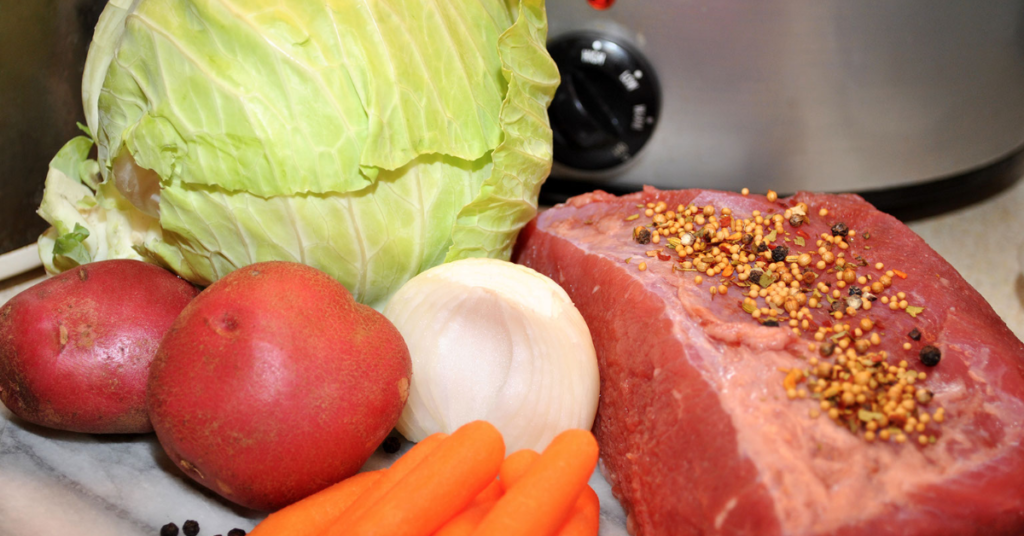 Crockpot corned beef recipe for fall
There's just something about corned beef and cabbage prepared in a crockpot that makes it extra mouth-watering. Crockpot corned beef is so tender it feels like it could melt in your mouth.
What makes this crockpot corned beef recipe one of our favorites? I can toss in all the ingredients with minimal preparation time and have a tasty meal in a few hours the entire family enjoys.
Ingredients you'll need:
Corned beef.
Carrots.
Cabbage.
Garlic.
Potatoes.
Onion.
Water.
How to prepare it:
Step 1 – Chop up 1 onion and add it to the bottom of the crockpot.
Step 2 – Add the corned beef and a beef seasoning packet (if desired).
Step 3 – Add in diced carrots, potatoes, and garlic.
Step 4 – Add 1 cup water (or beef broth as an alternative).
Step 5 – Add half a head of chopped cabbage.
If you don't like cabbage, you can certainly exclude it from this recipe.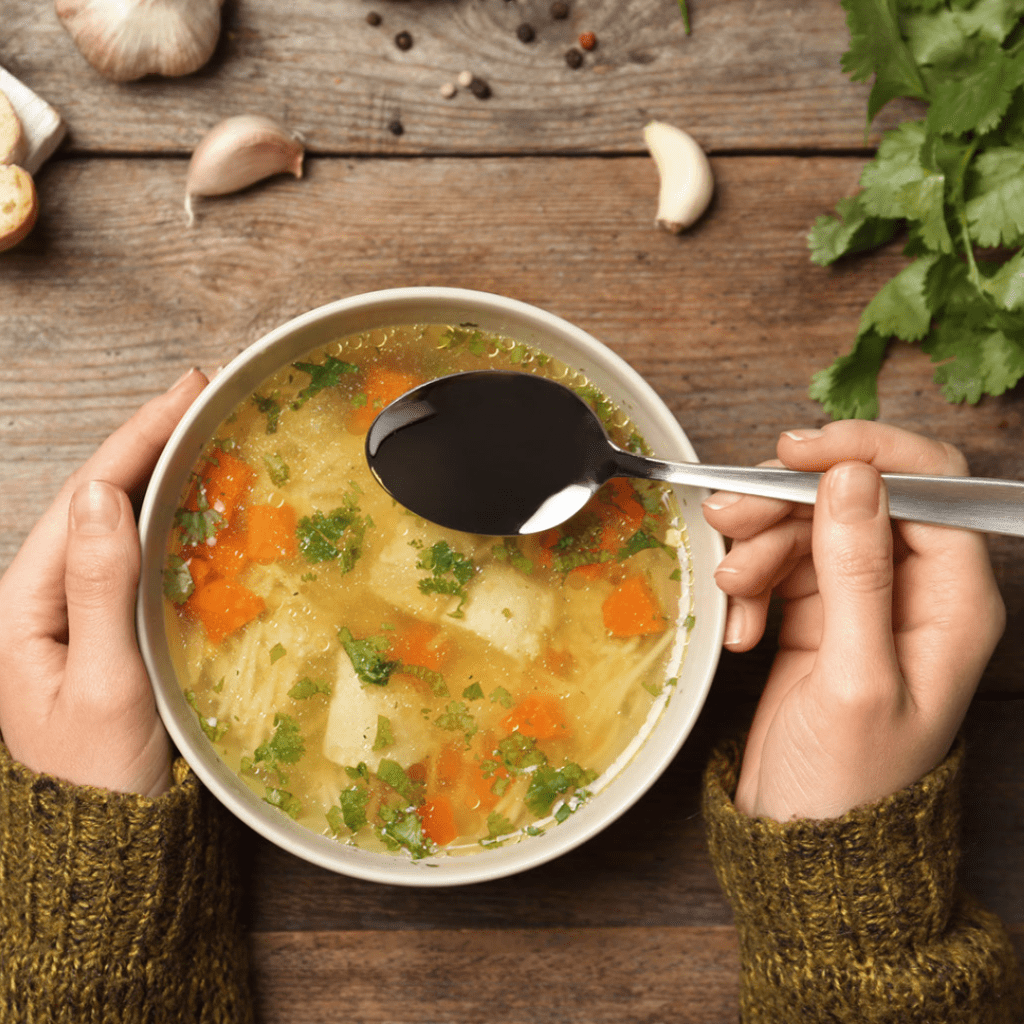 Crockpot chicken noodle soup recipe for fall
Chicken noodle soup is a classic for good reason. It's easy to make and goes well with a sandwich for lunch or with some buttery biscuits at dinner.
This is another one of those "toss it all in and forget about it" recipes we love in our family. It's super easy to make and so tasty on chilly fall days.
Ingredients you'll need:
Carrots
Celery
Chicken
Chicken stock
Onion
Rosemary
Whole wheat pasta noodles
How to prepare it:
Step 1 – Line the crockpot's bottom with diced carrots, celery, and onion.
Step 2 – Add 8 to 16 ounces of chicken stock (depending on the size of your crockpot).
Step 3 – Cut up the chicken into small chunks and toss it in.
Step 4 – Sprinkle a tablespoon of fresh rosemary in the mix.
Step 5 – Simmer on low for 7-9 hours.
Step 6 – Add whole wheat noodles 45 minutes before serving.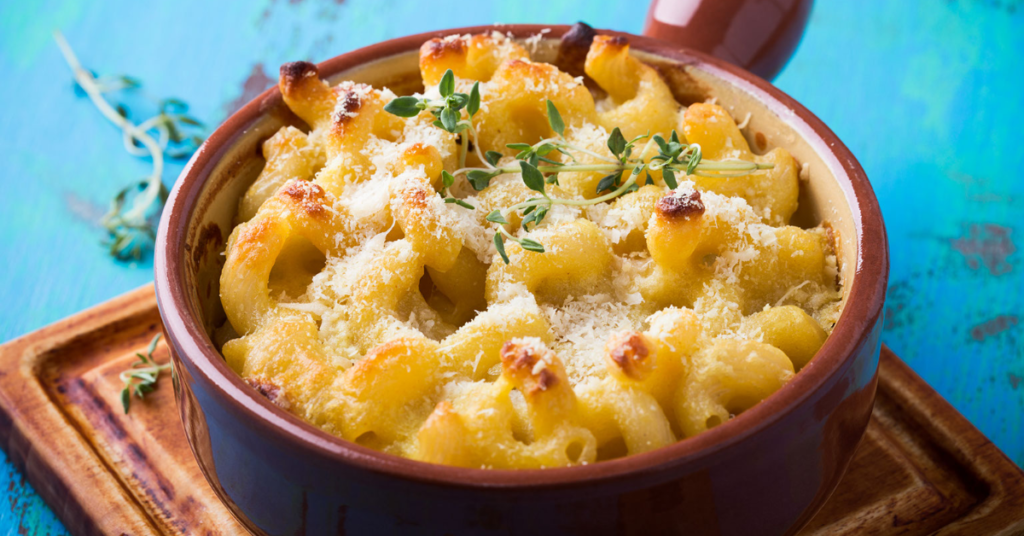 Creamy crockpot macaroni and cheese recipe for fall
Most children (and adults) love homemade macaroni and cheese. Cooking pasta in a crockpot can be tricky, though, so you must follow some hacks to keep it from getting too mushy.
One of my favorite tricks is to add some extra liquid to allow it to cook right in the sauce. It saves you the extra step of cooking the pasta separately and adding it to the slow cooker later.
Ingredients you'll need:
1 pound of elbow pasta
2-1/2 cups of A2 Jersey cow raw milk (or any organic milk)
12 ounces of evaporated milk
12 ounces shredded sharp cheddar cheese
4 ounces of shredded American or Monterrey cheese
1 teaspoon of salt
1/2 teaspoon of black pepper
1/2 teaspoon of dry ground mustard
1/4 teaspoon of garlic powder
1/4 cup butter (cubed)
How to prepare it:
Step 1 – In a 6-quart (or larger) slow cooker, add pre-rinsed uncooked pasta. It's best to rinse the pasta in cold water and drain.
Step 2 – Add the milk, cheese, salt, and pepper to the crockpot and stir until combined well. Make sure the macaroni is submerged in the liquid.
Step 3 – Dot the top of the mixture with the cubed butter.
Step 4 – Cover and cook on low heat for 1 hour.
Step 5 – Remove the lid and stir, then cook for 1 to 2 more hours.
Every crockpot is different, so check your dish every 30 minutes during that final step to ensure you don't overcook it. When it's done, the pasta feels tender, and the cheesy sauce is thick and creamy.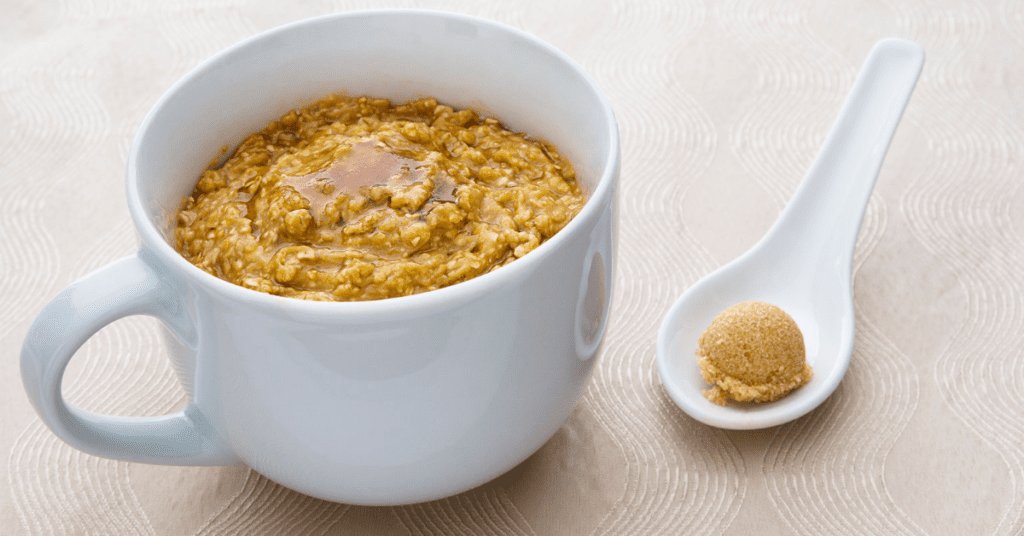 Slow cooker pumpkin pie oatmeal fall recipe
Lunch and dinner aren't the only meals you can prepare in your crockpot. Breakfast just got a whole lot easier – and tastier – when you try this pumpkin pie oatmeal recipe. Not only is this slow-cooked breakfast delicious, but it's also nutritious!
Ingredients you'll need:
Cinnamon
Pumpkin puree
Pumpkin pie spice mix
Steel-cut oatmeal
Maple syrup
Nut butter
A2 Jersey cow raw milk or unsweetened almond milk
Salt
Vanilla
How to prepare it:
Step 1 – Put all the ingredients into the crockpot and mix well.
Step 2 – Cook on low for 6 to 8 hours.
Step 3 – Stir the oats well before serving.
Step 4 – Serve with maple syrup and almond milk.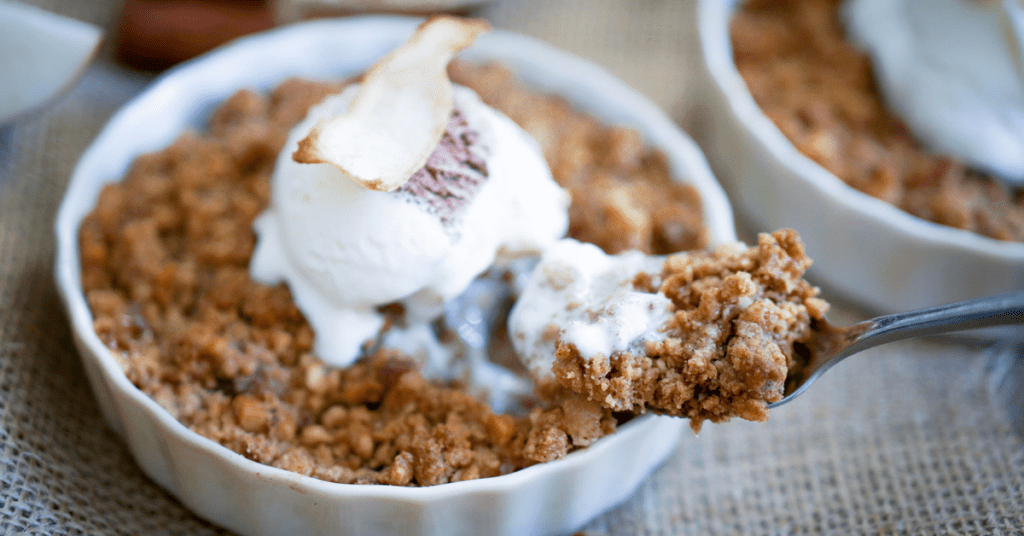 Crockpot Apple Crisp Fall Recipe
You can do more with the slow cooker than make soups and stews. With the right ingredients, you also can create some amazing desserts. One of the most delectable fall desserts is an apple crisp cooked to perfection using this recipe.
Ingredients you'll need:
6 small apples, peeled, and cut into half-inch slices
1/2cup of granulated sugar
2tablespoons of all-purpose flour
1teaspoon of ground cinnamon
How to prepare it:
Step 1 – Slice the apples and place them into a large mixing bowl. Add the granulated sugar, flour, and cinnamon. Stir until the apples are evenly coated.
Step 2 – Place mixture into a slow cooker.
Step 3 – In a large mixing bowl, combine the flour, oats, brown sugar, and salt until well mixed. Cut cold butter into the mixture until it's crumbly in consistency. Sprinkle it over the apple mixture in the crockpot.
Step 4 – Cover the crockpot and cook on high heat setting for 2 hours. Remove from heat and allow to cool for 30 minutes.
Preparing the topping:
Once the apple crisp has cooled, you'll want to make the topping before you serve it. In a separate bowl, combine the following ingredients and mix them well:
1/2cup of all-purpose flour
1/2cup of old-fashioned oats
3/4cup of packed brown sugar
1/4teaspoon of salt
1/2cup cold butter, cut into 8 pieces
You can serve it alone or topped with ice cream. We like to make homemade ice cream from our Jersey milk cow's A2 raw milk on ours.
Hi there! I'm Kelsey! I am a wife, a mother and homesteader. I'm also a Certified Natural Health Practitioner so health is very important to me. I love to help people with their health journey. A HUGE part of that process is through high quality milk. I am a massive proponent of rich, high quality milk from Jersey Cows.