Using milk in buttery biscuit recipes is a sneaky way to improve texture. If you have ever made biscuits from scratch, then you know most recipes call for water, not milk. I am here to tell you to ignore that directive and replace any amount of water with an equal amount of Jersey raw cow milk or any other fresh milk of your choice for the best results.
Substituting milk for water has other benefits besides a better feel in your mouth. Using milk adds protein and color to your biscuits and can enhance their flavor. I am going to show you how simple it is to make this alteration with a basic buttery biscuit recipe. You can do this with any baked good recipe that calls for water, so if buttery biscuits are not your favorite, try it with something different.
What you will need
Buttery biscuits complement any meal. From hearty soups to meatloaf dinners, these make an excellent addition. You can use any recipe, but here is an easy one that anyone can try.
Ingredients:
3-1/2 cups all-purpose flour
1 tablespoon baking powder
1 teaspoon fine sea salt
2 tablespoons unrefined sweetener
1 stick of cold, unsalted butter cut into cubes
1-1/2 cups raw milk
How to make it
Before you mix your ingredients, preheat the oven to 450 degrees Fahrenheit. Using a large mixing bowl, combine the flour, baking powder, salt, and unrefined sweetener together. Grate the cold butter with a cheese grater, adding the shreds directly to the flour. Then, add in just enough of your raw milk to make the dough heavy and wet.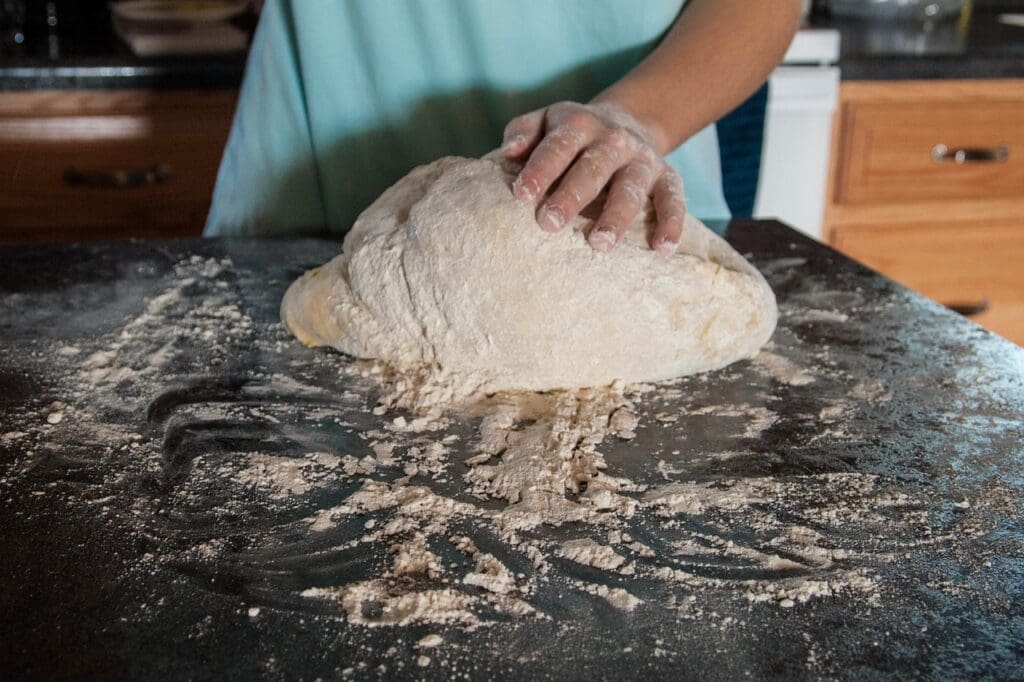 Next, you will want to knead the dough lightly. About 6 to 8 times should do it. Pat the dough out on a well-floured surface until it is about 1 inch thick. Then, use a mason jar ring or floured glass to cut the dough into circles. Place your biscuit circles on an ungreased cookie sheet. A baking stone works even better if you have one, but if not, the cookie sheet will do just fine. Bake for 12-14 minutes or until lightly browned.
A final word about milk in buttery biscuits
While I prefer to use raw Jersey cow milk in my recipes, I would be remiss if I failed to note that cooking raw milk causes it to lose some of its health benefits. Just like during pasteurization, cooking raw milk at high temperatures on the stovetop or in the oven kills the beneficial enzymes and probiotics. I still prefer using it because the butterfat content in raw milk helps make foods creamy and gives them a great texture.
Let me know in the comments the ingenious ways you have included raw milk in your favorite recipes!
Hi there! I'm Kelsey! I am a wife, a mother and homesteader. I'm also a Certified Natural Health Practitioner so health is very important to me. I love to help people with their health journey. A HUGE part of that process is through high quality milk. I am a massive proponent of rich, high quality milk from Jersey Cows.