The ongoing baby formula shortage has made it a scary time to have an infant. Consumers have gotten used to empty shelves and spotty supply of their favorite products. Most of the time, it's a minor inconvenience, and substitutions can be found. That's not the case with America's baby formula shortage crisis.
Nationwide, 40 percent of formula is out of stock right now. In many states, including Texas and Tennessee, more than half of formula brands are sold out in the stores. Turning to online distributors like Amazon doesn't produce any better results, with customers advised it can take two to three months to get their orders. Some brands simply state "Currently Out of Stock," with no estimate for availability.
Families have begun to panic as it becomes evident that the baby formula shortage won't ease anytime soon. Many have begun to look to healthy baby formula alternatives to fill the gap.*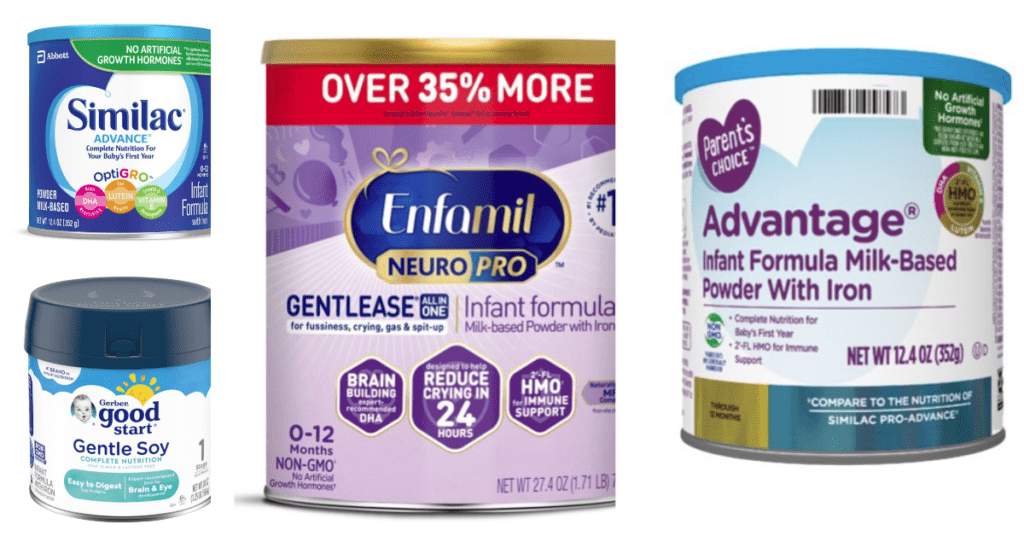 What is baby formula?
Baby formula was created in 1865 in Germany by chemist Justus von Liebig. The original version was a powdered form of cow's milk, wheat, malt flour, and potassium bicarbonate. His formula was added to heated cow's milk before being spoon-fed to babies.
Liebig's baby food formula became popular in the U.S. in 1869, selling for as much as $1 in grocery stores. It wasn't until the 1870s that Nestle jumped on the bandwagon with its own infant food formula consisting of malt, cow's milk, sugar, and wheat flour.
It wasn't until the early 20th century that nutrition scientists focused on making infant formula more like human milk. They added long-chain fatty acids (DHA) and arachidonic acids to mimic mothers' milk. From there, proprietary baby formulas became popular, later leading to the modern version of infant formulas available in today's marketplace.
Why is baby formula not available?
A trifecta of factors lies behind the baby formula shortage in the U.S. The first of those includes the discovery of harmful bacteria found in Similac, Alimentum, and EleCare powdered infant formulas earlier this year. The affected formulas were produced by Abbot Nutrition's Sturgis, MI, facility.
The FDA launched an investigation after four babies became ill with Cronobacter infections after consuming the baby formula. A voluntary recall of formulas from the plant, followed by the shutdown of production from the plant during the FDA investigation, has contributed to the baby formula shortage. To date, the plant has not been given the authorization to resume production. However, the FDA authorized it to release some specialty formulas on a case-by-case basis.
Another reason for the shortage is the ongoing supply crunch brought on by the pandemic. Some of that blame falls on consumers, who stockpiled baby formula at the start of the pandemic the way they hoarded toilet paper. Sales fell because people had bought more than they could immediately use, making it difficult for baby formula manufacturers to get a good read on market demand. Now that demand is soaring again, baby formula makers are struggling to keep up with the frantic pace.
The third and final contributing factor is U.S. regulatory and trade policy. FDA's stringent regulation of baby formula makes most brands coming out of Europe illegal to buy here. However, the White House announced on Thursday the FDA plans to ease some of those restrictions to help counter the growing baby formula shortage.
How long will the baby formula shortage last?
Even though steps are being taken to combat the baby formula shortage, conditions aren't expected to improve anytime soon. It takes a while for formula makers to ramp up manufacturing and get more products on the shelves. Easing purchase from Europe still means the baby food must get through the supply chain snarl that could delay its arrival in the U.S.
Supply chain experts and baby formula manufacturers are cautioning families it could be months before store shelves have enough product to ease concerns.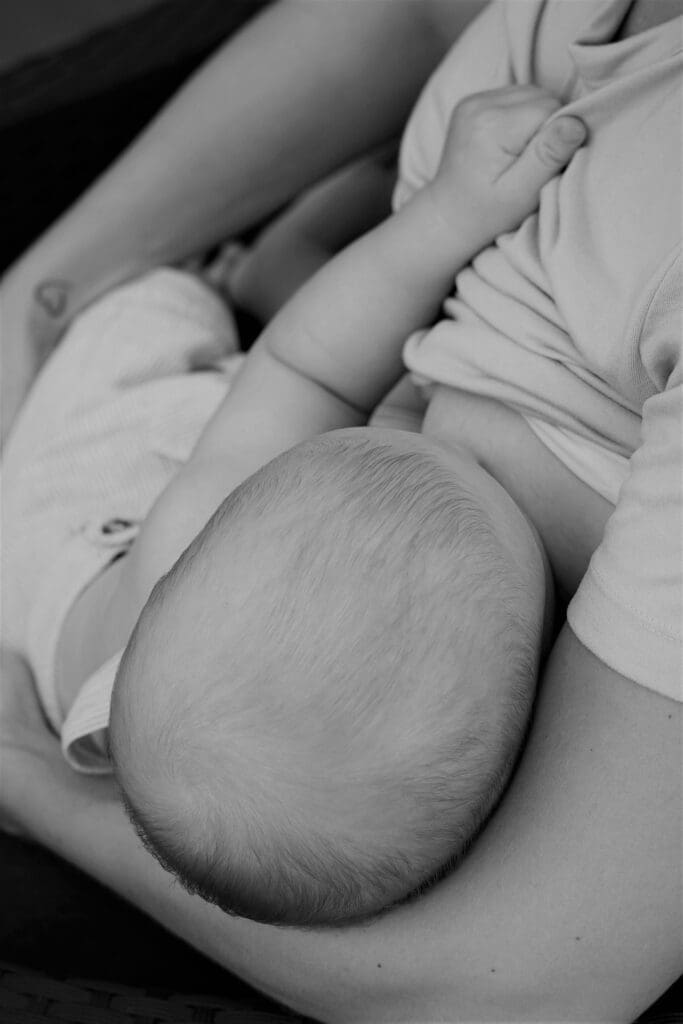 Why do people use formula instead of breastfeeding?
Breastfeeding rates in the U.S. have steadily increased over the last 10 years. The U.S. Centers for Disease Control and Prevention (CDC) estimate that 83 percent of birth mothers start out breastfeeding. Of those, 95 percent pump to increase their milk supply or to return to the workforce.
The American Academy of Pediatrics recommends breastfeeding babies exclusively for at least six months. Some women can have trouble with breastfeeding. They may have a dwindling milk supply, or their baby may struggle to latch on. Employers may not provide working mothers with enough time to pump while at work, affecting their supply. In these and other instances, families turn to infant formula to feed their babies.
What are some healthy baby formula alternatives?
Healthy baby formula alternatives exist and might be the solution to the commercial baby formula shortage. One resource we use in our household is The Nourishing Traditions Book of Baby & Child Care by Sally Fallon Morell and Thomas S. Cowan, M.D. Chapter 7 of the book focuses on the problems that can happen during breastfeeding, plus alternative ways to nourish your baby.
One of the risks of prepackaged commercial baby food is cross-contamination and toxins from materials used to produce and store the product, according to Morell and Cowan. They cite numerous recalls of baby formulas over the years to support their claims.
In 2021, a Congressional report revealed dangerous levels of arsenic and other poisons in some commercial baby foods.
Families looking for healthy baby formula alternatives can turn to the advice offered in Morell and Cowan's book, which provides a popular recipe for a homemade baby formula using raw milk and other ingredients designed to nourish and keep babies healthy. "The ideal milk for baby, if he cannot be breastfed, is clean, whole, raw milk from old-fashioned cows that feed on green pasture, produced in clean conditions," according to the book.
As advocates of the benefits of raw Jersey cow milk, we've used this recipe to make a baby formula alternative that's nutritious and safe. Check out the next section of this blog to learn how to make your own homemade baby formula.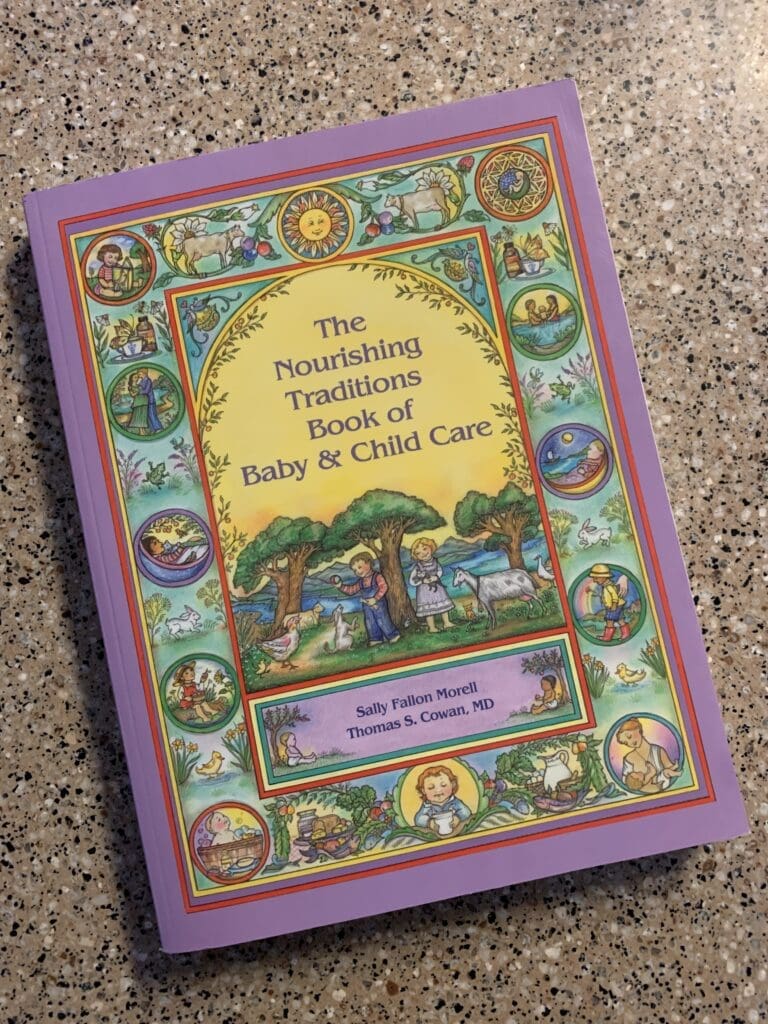 How do you make homemade baby formula?
The recipe for a baby formula alternative included in Morell and Cowan's book is easy to make and store for future use. It requires raw milk from a quality source. We recommend using raw Jersey cow milk and cream when available because of its superior nutrition.
Here are the ingredients you'll need to make homemade baby formula:
1-7/8 cups filtered water
4 tablespoons lactose
2 teaspoons beef gelatin
2 teaspoons coconut oil
¼ teaspoon high-vitamin butter oil (optional)
2 cups whole raw milk
¼ cup homemade liquid whey (instructions page 45 of the book – use only this whey!)
¼ teaspoon Bifidobacterium infantis
2 or more tablespoons good quality cream
½ teaspoon unflavored high-vitamin fermented cod liver oil or 1 teaspoon regular cod liver oil
1 teaspoon expeller-expressed sunflower oil
1 teaspoon extra virgin olive oil
2 teaspoons Frontier brand nutritional yeast flakes
¼ teaspoon acerola powder
Once you have all the ingredients ready, here's how to prepare them.
Step 1: Put 2 cups of filtered water into a measuring pitcher, then remove 2 tablespoons. This gives you the 1-7/8 cups of water needed for the recipe.
Step 2: Pour about half the water into a pan and heat over medium heat.
Step 3: Add the gelatin and lactose to the pan and gently stir until it dissolves.
Step 4: Stir in the coconut oil and optional high-vitamin butter oil. Stir until completely melted. Remove the mixture from the heat when the gelatin and lactose have completely dissolved. Add the remaining water to the mixture to cool it down.
Step 5: Place the other ingredients into a blender. Add the water mixture and blend for three seconds.
Step 6: Place in glass bottles or a glass jar and refrigerate immediately. Warm the bottles by placing them in hot water or a bottle warmer before feeding the homemade baby formula to your infant.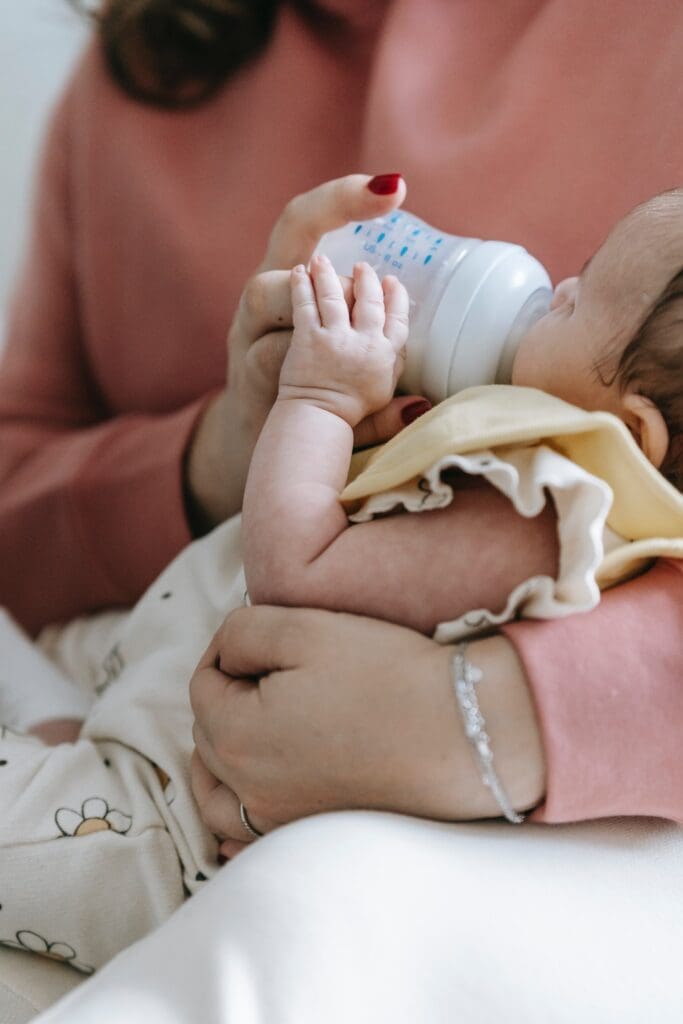 Navigating the baby food shortage
Parents are understandably panicked during this ongoing baby food shortage. It's good to know there are healthy baby formula alternatives to help see them through the crisis. Using this homemade baby formula may convince some parents to continue with the practice long after commercial baby formula becomes well stocked again.
*Disclaimer: Jersey Milk Cow are not medical doctors. Before starting any homemade baby formula, consult with your naturopath or family doctor, and always do what's best for your family. This article is intended for informational purposes only and should not be misconstrued as medical advice.