Figuring out how to choose a homestead vet is important if you have livestock. Just like people, animals need the occasional visit from a healthcare professional to stay in optimal condition. Jersey cattle are among the animals that benefit from the care of a homestead vet.
Jersey milk cows, like most other cattle, can see a vet up to 20 times a year. Finding the perfect vet for your homestead can feel overwhelming, especially if you're new to homesteading. In this article, you'll find valuable information on the topic, including:
What is a homestead vet?
Why do Jersey cattle need a vet?
How often do Jersey cattle need vaccines?
Do Jersey cattle have a lot of health issues?
How do you find a homestead vet?
What should you look for in a homestead vet?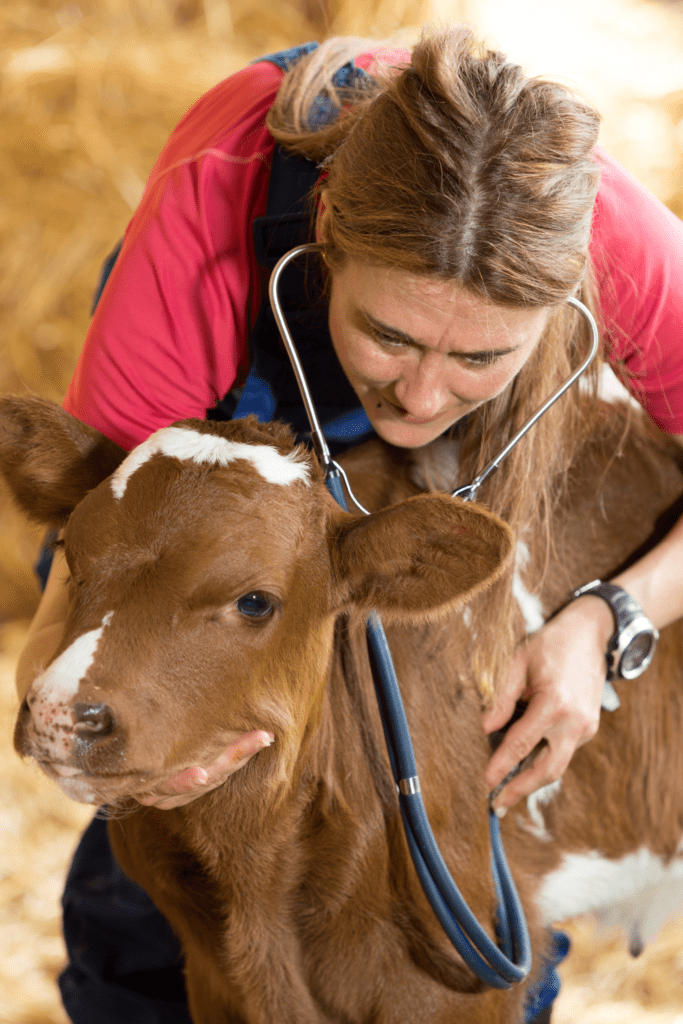 What is a homestead vet?
A homestead vet is a special kind of physician for animals typically found on a homestead or farm. Because of the nature of their work, homestead vets make house calls. After all, it would be nearly impossible to cart your Jersey cattle to the vet's office the way you do your cats and dogs.
Sometimes called livestock veterinarians, homestead vets specialize in care for large animals like cattle, goats, horses, pigs, and sheep. They play an important role in protecting human health and the well-being of your homestead animals.
Our homestead vet is like a member of our family. We have an excellent relationship and know our Jersey cattle are in good hands.
Why do Jersey cattle need a vet?
Jersey cattle need to see a vet for several reasons. If you're breeding your Jersey cattle, then a vet must be involved throughout the process to make sure the mother and calf are healthy. They may even be present for birthing, especially if your mama cow has had a difficult pregnancy or you expect complications.
Some of the other reasons why your Jersey cattle might benefit from veterinary visits include:
Conducting routine visits. Preventing problems before they require expensive interventions is a primary duty of any homestead vet. They can monitor the general health of your Jersey cattle and suggest preventative treatments when necessary.
Developing a health management plan. Your homestead vet can create a wellness plan for your Jersey cattle that serves as your guide for keeping them healthy. Feeding schedules, vaccination needs, and other preventative healthcare suggestions can be included.
Overseeing emergency care. Accidents and unexpected illnesses happen. When they do, you'll need the intervention of a homestead vet.
Treating sick cattle. Your Jersey cattle can experience several different illnesses, including viruses that can cause respiratory distress. One of our Jersey milk cows recently was treated for pneumonia under the watchful eye of our trusted homestead vet.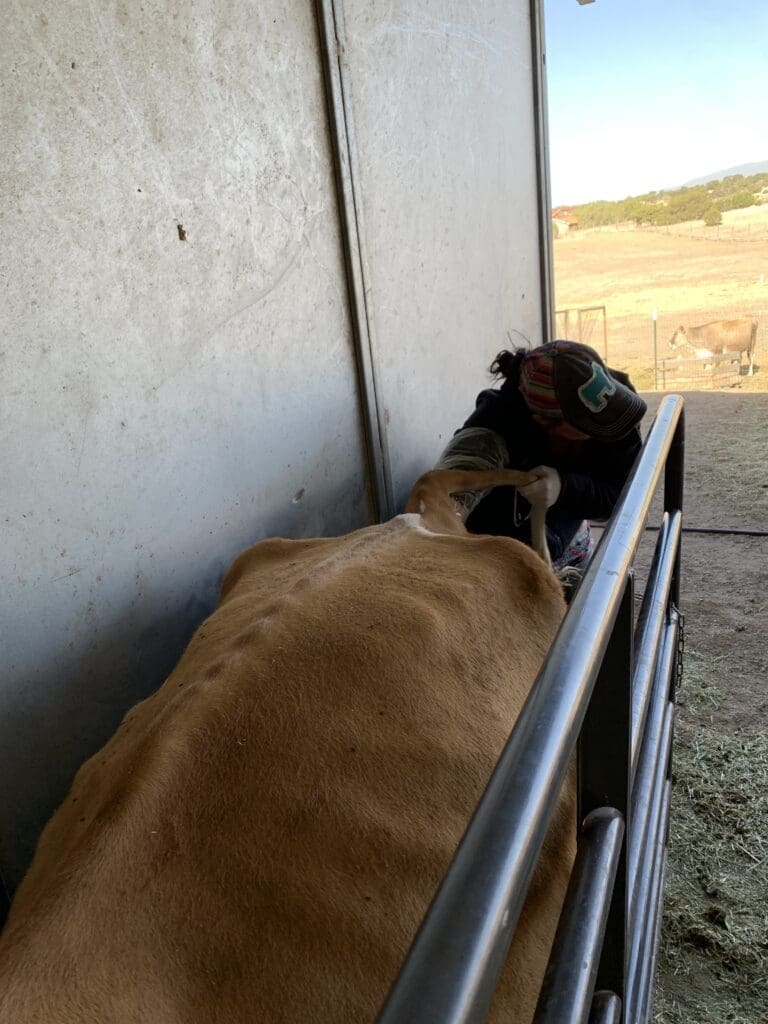 Do Jersey cattle have a lot of health issues?
Jersey cattle are no more or no less susceptible to health issues than any other livestock on your homestead. Your care routines and sanitary practices can go a long way in preventing some of the more serious diseases and illnesses common to Jersey milk cows and other cattle.
There are some reliable natural cures for some of the most common health issues among Jersey cattle. Other conditions, like bloat and bovine foot rot, require the knowledge of a quality homestead vet to effectively treat.
How do you find a homestead vet?
Don't wait for an emergency to choose a vet. When you're left scrambling, you might make a poor decision, or be stuck with whichever local vet can come right away. That's no way to choose a homestead vet.
One of the best ways to find a homestead vet is by asking your neighbors. Word-of-mouth is the more reliable way of finding a reputable livestock doctor. When you're new to homesteading, relying on others who are more experienced can be a great resource for all aspects of running your homestead.
Some states have homesteading associations and organizations you can join. They provide valuable resources, including recommendations for homestead vets. You also can seek out advice from our local Cooperative Extension office if your community has one.
What should you look for in a homestead vet?
Besides their overall reputation and recommendations from satisfied customers, there are some questions you should ask any provider you are considering as your homestead vet.
What are your hours of operation?
Do you charge premium fees for emergency or out-of-office hours calls?
Can you handle reproductive health issues?
What are your payment terms and what types of payment do you accept?
What is the best way to reach you in an emergency?
Are you trained to perform surgery on large animals?
Are you licensed and certified in large animal medicine?
Don't be afraid to try out a few vets before you settle on a permanent provider. More importantly, trust your instincts when you're interviewing vets and during their interactions with your Jersey cattle. You'll know when you've found a good one.
Sources
Bovine Foot Rot: Foot Rot Causes Lameness, Fever, and Loss of Appetite. zoetisus.com. Accessed August 10, 2022.
Common Diseases of Grazing Beef Cattle. extension.psu.edu. Accessed August 10, 2022.
Veterinary Care on Dairy Farms. news.okstate.edu. Accessed August 10, 2022.
Hi there! I'm Kelsey! I am a wife, a mother and homesteader. I'm also a Certified Natural Health Practitioner so health is very important to me. I love to help people with their health journey. A HUGE part of that process is through high quality milk. I am a massive proponent of rich, high quality milk from Jersey Cows.