One of the best things about living on a homestead at Thanksgiving is making a tasty meal from scratch. Some homesteaders can source all (or nearly all) of their meal ingredients themselves, eliminating the need for over-processed foods from the local grocer.
Raising turkeys and growing berries, fruits, or gourds for your pies and sides are just a few of the ways you can make a homestead Thanksgiving meal. Even if you must rely on a local farmer to get some of your ingredients, you can make a Thanksgiving feast from scratch.
Toss aside the boxes and cans and check out some of the recipes in this blog that can help you make a good old-fashioned homestead meal to enjoy with family and friends.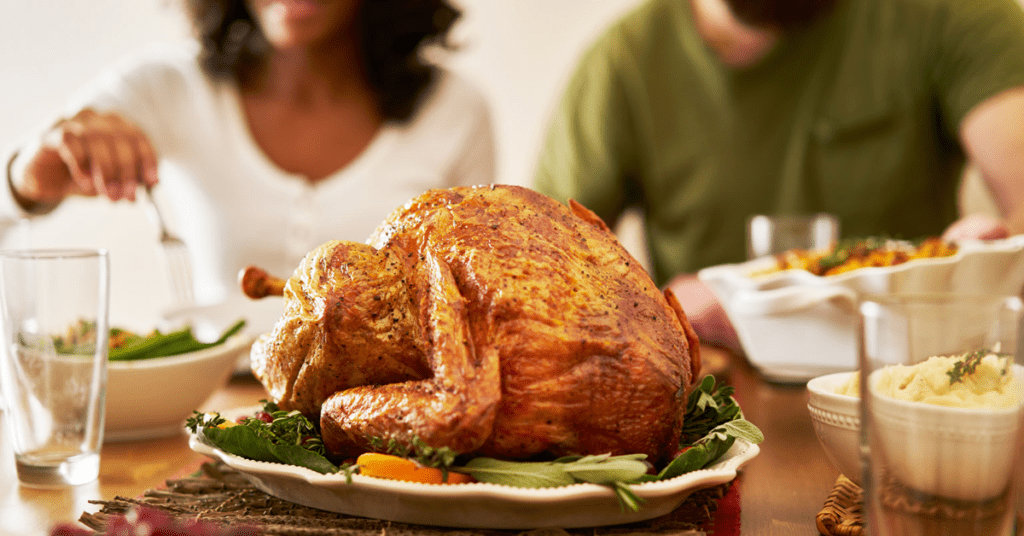 Homestead Thanksgiving Main Course
Turkey is a popular main dish for Thanksgiving. Nearly 90 percent of Americans baste and bake one of these tasty birds as the centerpiece of their meal, according to the National Turkey Federation.
One of the things that makes turkey so popular is the many ways you can prepare it. From grilling to roasting to smoking, you can prepare your turkey according to your tastes.
Whichever cooking method you choose, start with a fresh turkey. If you raise livestock on your homestead, you may want to consider adding a few turkeys to the mix. Fresh turkeys also are available in many communities from turkey farmers. We recommend using fresh over store-bought for the best-tasting bird.
How to cook a Thanksgiving turkey
No matter which cooking method you use, you must get the internal temperature of the turkey to at least 165 degrees Fahrenheit to avoid food-borne illnesses like salmonella.
You can use a food thermometer to accurately gauge when your meat is thoroughly cooked. If you're cooking a whole turkey, insert the thermometer into three separate places:
The thickest portion of the turkey breast.
The innermost portion of the thigh.
The innermost portion of the wing.
It's important to avoid bone or gristle with the thermometer to get the most precise temperature reading. If you've stuffed your turkey, make sure the stuffing also has reached the minimum safe temperature.
Popular methods for cooking a turkey
Oven bag roasting is a popular method because it locks in the juices. If you want to prepare your homestead Thanksgiving turkey meal using this technique, you can follow the directions below to achieve the juiciest and tastiest bird possible.
Set your oven temperature to 350 degrees F. You do not need to preheat the oven first.
Make sure your turkey is completely thawed. If you bought it fresh, it likely was thawed when you received it. If it was frozen, you must allow 24 hours of thawing time for every 5 pounds of weight. Thaw your turkey in the refrigerator for the best results.
Clean out the innards of your turkey if that's not already been done. Rinse the turkey's chest cavity thoroughly with cold water.
If you're stuffing your bird, insert the stuffing now. However, it's safer to cook stuffing in a casserole dish.
Place your turkey inside the roasting bag breast-side up. You can grease it with butter or olive oil for maximum moisture during roasting.
Cook your turkey according to weight. It needs 13 minutes per pound at 350 degrees F for an unstuffed turkey and 15 minutes per pound for a stuffed turkey.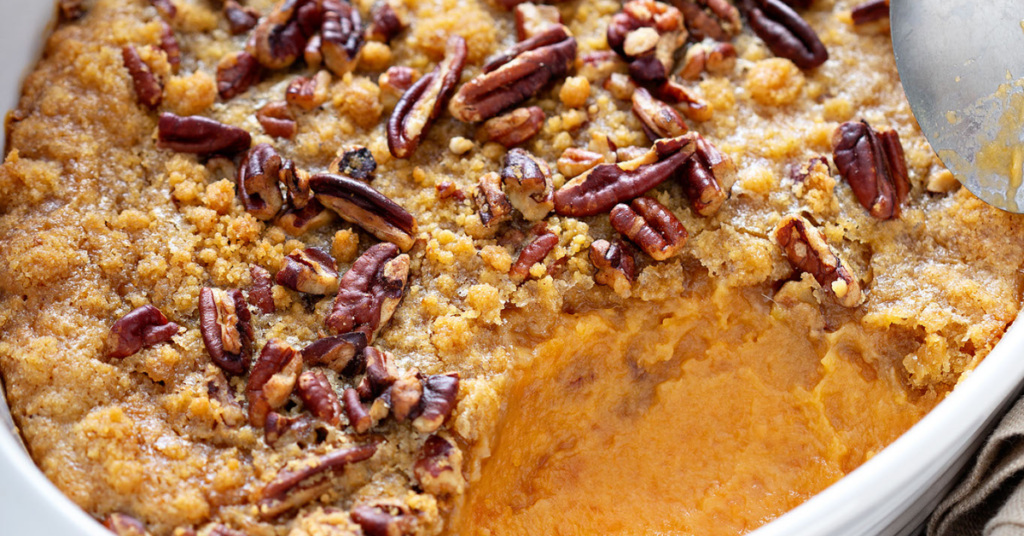 Homestead Thanksgiving Side Dishes
The turkey is only one component of a traditional homestead Thanksgiving meal. Next, you need all the sides that go with it.
Squash is a popular seasonal vegetable. Sweet potatoes are a close second. You can prepare some tasty homestead Thanksgiving side dishes from these two staples.
If you have space on your homestead, growing squash and sweet potatoes can be rewarding. Other options include locally-sourced squash and sweet potatoes from nearby farmers or farmer's markets.
Sweet potato casserole with candied pecans
One of our favorite Thanksgiving side dishes is a sweet potato casserole with candied pecans. The following recipe serves 6 to 8 people.
Ingredients you'll need:
Filling:
3 cups mashed sweet potatoes
1 cup brown sugar
2 eggs lightly beaten
1 teaspoon vanilla
½ cup raw milk
½ cup melted butter
Topping:
½ cup brown sugar
1/3 cup flour
1/3 cup melted butter
1 cup chopped pecans
How to make it:
Cube and boil sweet potatoes until soft.
Combine the first six ingredients for the filling.
Pour the filling into a buttered 1-1/2 to 2-quart casserole dish.
Mix the remaining ingredients for the topping and sprinkle over the filling.
Bake at 350 degrees F for 30 to 40 minutes.
Homemade egg noodles and gravy
Homemade egg noodles are another popular side dish for the holiday. You can serve them covered in homemade turkey gravy. Follow this recipe to make the best homemade egg noodles.
To make the gravy, you'll need turkey drippings – the fat and juices from your roasted turkey – and the following preparation method.
Ingredients you'll need:
¼ cup turkey drippings
¼ cup all-purpose flour
2 cups liquid (water, broth, additional turkey drippings)
½ teaspoon salt
½ teaspoon pepper
How to make it:
Pour drippings into the mixing bowl, leaving ¼ cup of drippings in the roasting pan. Measure accurately to avoid "lumpy" gravy.
Stir in flour.
Cook over medium heat, constantly stirring until the mixture is smooth and bubbly.
Stir in the 2 cups of liquid.
Heat to boiling, stirring constantly. Boil and stir for 1 minute.
Add salt and pepper before serving.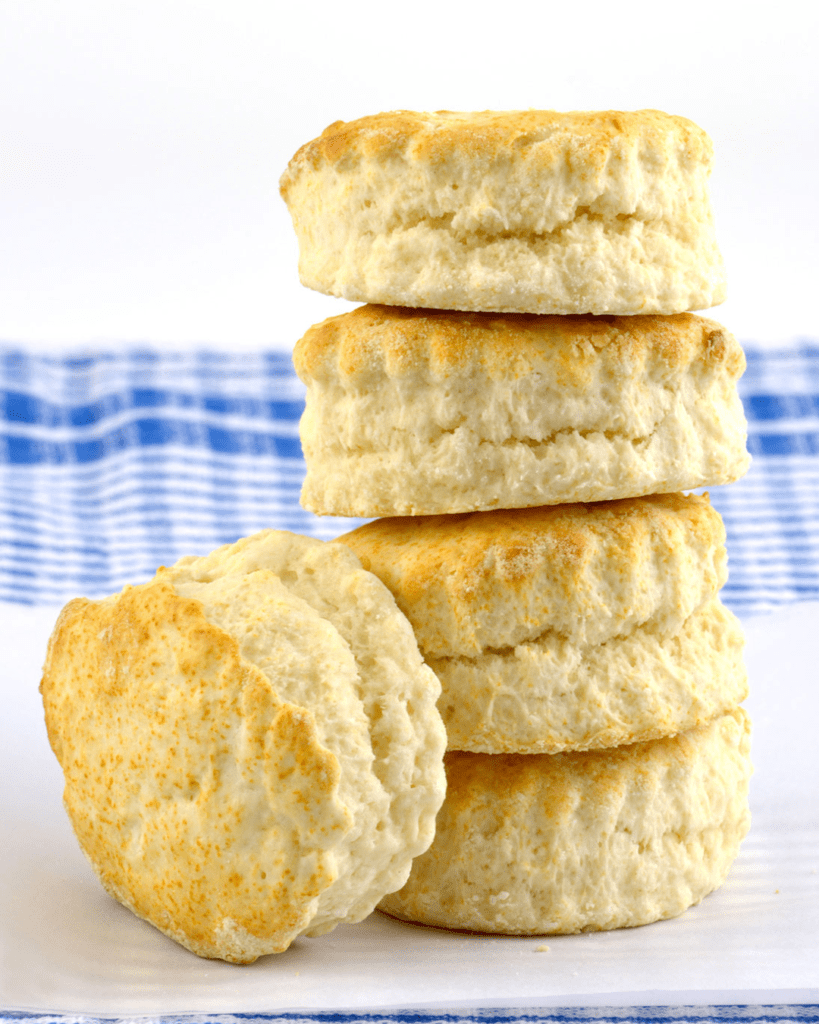 Homestead Thanksgiving Breads
Hot, fresh bread can complement any meal. Serving it with your homestead Thanksgiving feast is sure to please your guests. Buttery biscuits are a favorite around here. We substitute the water in the recipe with raw Jersey cow milk to create a richer-tasting biscuit.
Speaking of butter, you can hand-churn your own using raw Jersey cow milk to top off those biscuits. You'll need at least one gallon of raw Jersey cow milk to make one-third to one-half pounds of butter.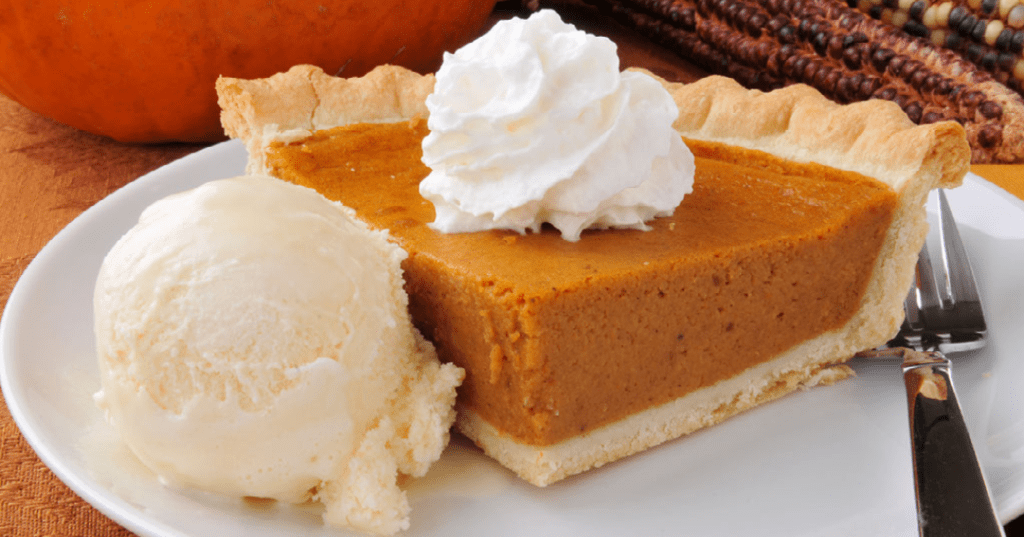 Homestead Thanksgiving Desserts
What would a homestead Thanksgiving meal be without desserts to finish things off? Pumpkin pie is one of the most eaten pies of the season. Here's how to make one of the tastiest homemade pumpkin pies that will ever cross your lips.
If you've grown pumpkins on your homestead, you can use one in this recipe. Otherwise, we recommend getting a pumpkin from a local farmer or farmer's market.
Homemade pumpkin puree
How to make pumpkin puree for filling:
Preheat oven to 350 degrees F.
Put a whole pumpkin on a baking sheet on the lower rack in your oven.
Bake for 45 minutes to 2 hours, depending on the size of your pumpkin.
Tip on doneness: You'll know your pumpkin is fully cooked on the inside when the tip of a knife sticks into the skin about ¼ inch.
Remove the pumpkin and allow it to cool.
Once cooled, cut it into a few large chunks and remove the seeds and "strings."
Put the chunks into a blender or food processor.
Homemade pie crust
Ingredients you'll need:
2-1/2 cups all-purpose flour
1 teaspoon kosher salt
1 tablespoon sugar
1 cup cold unsalted butter (you can use raw Jersey cow milk butter if you'd like) cut into cubes
4-8 tablespoons ice water
How to make it:
Add 1-1/2 cups of flour, salt, and sugar to a food processor. Pulse 2-3 times until well mixed.
Scatter cubes over flour and process until dough begins to form (10-15 seconds).
Add the remaining 1 cup of flour to the mixture. Pulse 4-5 times until evenly distributed.
Transfer to another mixing bowl and add the cold water until the dough is firm and well-formed.
Homemade pie recipe
Now that you have your homemade pumpkin puree and pie crust, you need to put them together to make a pie.
Ingredients you'll need:
2 cups pumpkin puree
¾ cups raw honey
1 teaspoon vanilla extract
½ teaspoon kosher salt
3 teaspoons pumpkin pie spice
¾ cup heavy cream (can substitute with raw Jersey cow milk for a healthier pie)
2 eggs lightly beaten
1 unbaked pie crust
How to make it:
Preheat your oven to 375 degrees F
Mix the pumpkin puree, honey, vanilla, salt, and spice together
Mix in the cream/raw Jersey cow milk
Gently beat in the eggs
Pour the mixture into the pie shell
Cover the edges of the crust with a pie shield (or aluminum foil) and bake for 25 minutes. Remove the shield/foil and bake for another 20-30 minutes.
Want to make your homestead Thanksgiving pumpkin pie even tastier? Make some homemade raw Jersey milk cow ice cream to top it off!
Happy Thanksgiving!
Sources
America's Bird. eatturkey.org. Accessed November 17, 2022.
How to Cook a Thanksgiving Turkey. usda.gov. Accessed November 17, 2022.
Turkey Basics: Safe Cooking. fsis.usda.gov. Accessed November 17, 2022.
Hi there! I'm Kelsey! I am a wife, a mother and homesteader. I'm also a Certified Natural Health Practitioner so health is very important to me. I love to help people with their health journey. A HUGE part of that process is through high quality milk. I am a massive proponent of rich, high quality milk from Jersey Cows.