Super greens powder provides amazing health benefits when you consume it regularly as part of a healthy homestead diet. However, buying commercially produced versions can eat into your monthly budget in a hurry.
Making homemade super greens powder is a cheaper alternative to buying premade powders available from health food stores and other commercial producers.
In this blog we'll learn:
What is super greens powder?
Super greens powder is considered a dietary supplement when purchased commercially. These powders consist of blends of fruits, grasses, and vegetables to create an antioxidant-rich and nutrient-dense addition to your diet.
You can consume at least one serving daily by mixing it with water or other liquids. Some people like to put it into smoothies to mask the strong "grassy" taste of some of the powder's ingredients. We'll talk more about what goes into super greens powders later.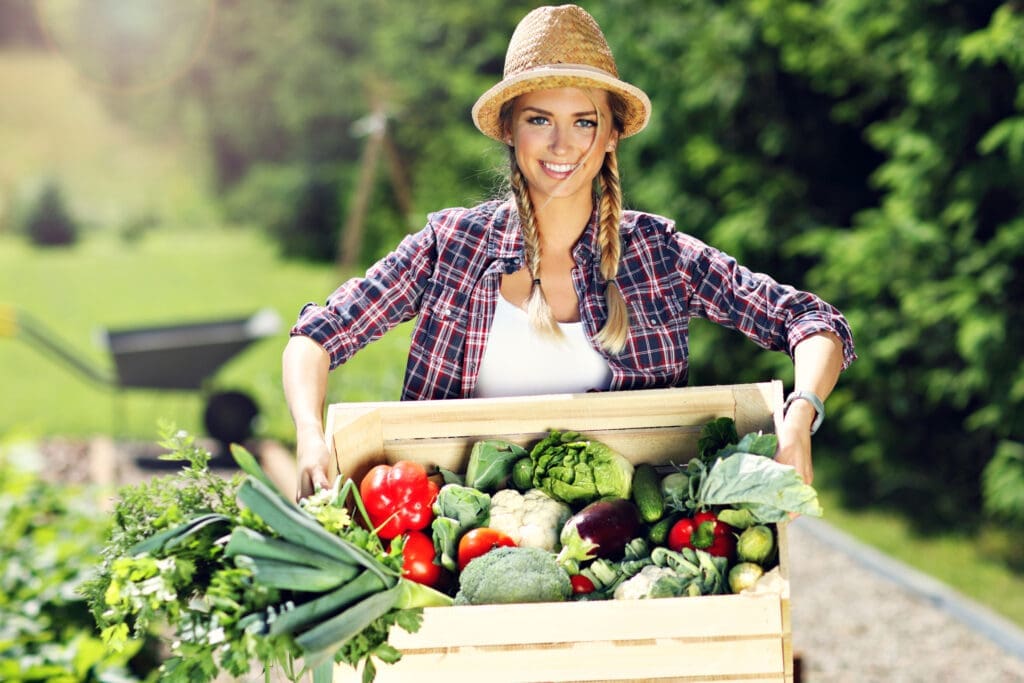 Can you make super greens powder from your garden?
Absolutely! You can find all the ingredients you need to make homemade super greens powder right in your homestead garden. If you prefer certain greens, you can plan your garden to include plenty of those particular vegetables.
Most powders consist of dried leafy greens, green vegetables, organic barley grass, and even fresh fruits. Some homesteaders add specific herbs and spices to give their super greens powder a unique flavor.
What makes powdered greens so super?
Powdered greens vary in nutritional value depending on the ingredients you use in your homemade version. If you follow the recipe later in this blog and include some of the recommended ingredients, you can pack quite the punch into a tiny serving each day.
Most super greens powders are an excellent source of antioxidants, fiber, minerals (calcium, iron, magnesium), and vitamins (A, C, E). The processing method you use for making homemade powder affects the nutritional content. Make sure you follow our recommended preparation methods to reap the most rewards.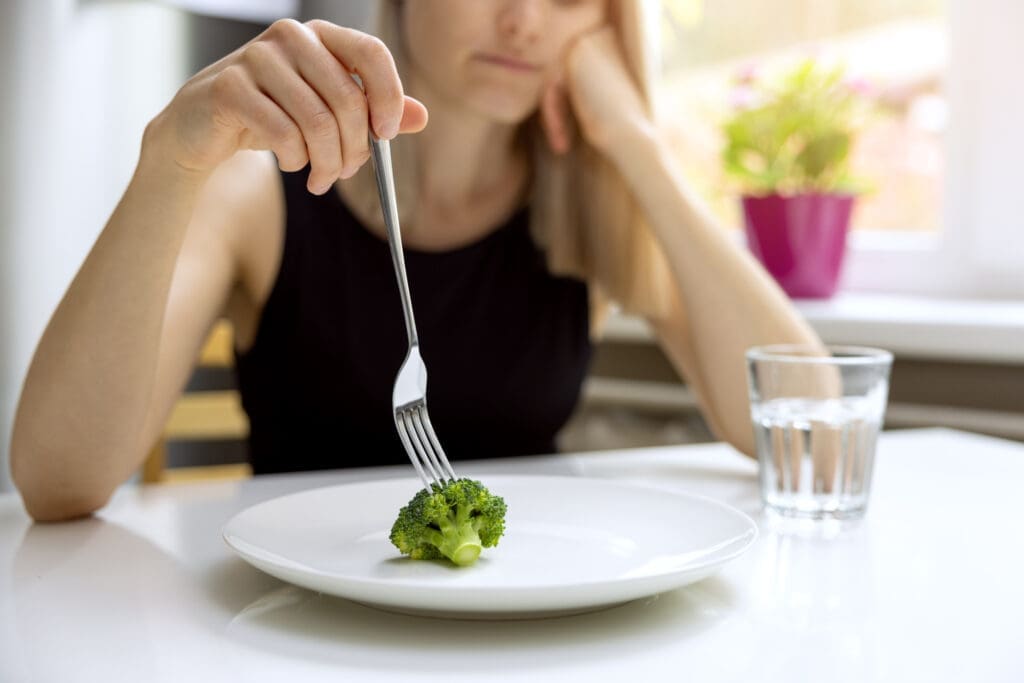 Can you replace vegetables with super greens powder?
Can you? Yes. Do we recommend it? No. Just because it has the word super in its description doesn't mean you can completely replace fruits and vegetables with one of these powdered mixes every day.
Consuming powder should serve as an addition to a healthy diet that includes the recommended daily servings of fruit and vegetables. The U.S. Department of Agriculture's MyPlate program recommends making half your plate fruits and vegetables. Other organizations, like the American Heart Association, suggest 4 to 5 servings of fruits and vegetables daily.
The most effective way to get all the health benefits is to consider it a bonus serving for the day.
How do you make super greens powder?
Making super greens powder is easy, especially if you have an available source of fruits, herbs, and vegetables on your homestead you can use for the ingredients. Don't worry if you don't have a homestead garden yet. You can always buy organic ingredients from local farmers' markets and other stores that sell organic products.
Before you can follow our instructions below, you should review the steps involved in the process. They include:
Harvesting fresh greens from your garden or buying organic products locally.
Washing and drying the greens to remove dirt and other debris.
Using a baking sheet or a food dehydrator to dry them out.
Placing the dried greens in a blender or food processor to create a fine powder.
Storing powdered greens in airtight containers in a cool, dark place.
Are powdered greens good for you?
It's hardly a secret that most people don't eat enough vegetables. The U.S. Centers for Disease Control and Prevention (CDC) discovered that only 1 in 10 adults consume enough fruits and veggies in their diets.
If you're one of those people who makes faces every time you have to eat some broccoli or kale, then powdered greens are a convenient way to get more fruit and vegetables into your diet.
Health benefits of super greens powder
Super greens are filled with nutrients, essential vitamins, and minerals. They don't lose those benefits when you dehydrate and powder them. That's one of the biggest benefits of adding super greens to your diet.
Some of the ways regularly consuming super greens powder benefits your body includes:
Detoxes your body when used as part of a healthy detox program.
Maintains a healthy gut microflora to support overall gut health.
Promotes proper elimination for bowel health.
Supports healthy digestive functioning.
How to use a super greens powder
Super greens powder is versatile, which is what makes it so popular among homesteaders who want to maintain a healthy lifestyle. You can mix it with just about anything without affecting the nutritional benefits. Consider adding it to:
Casseroles
Omelets or scrambled eggs
Quick bread
Smoothies
Soups and stews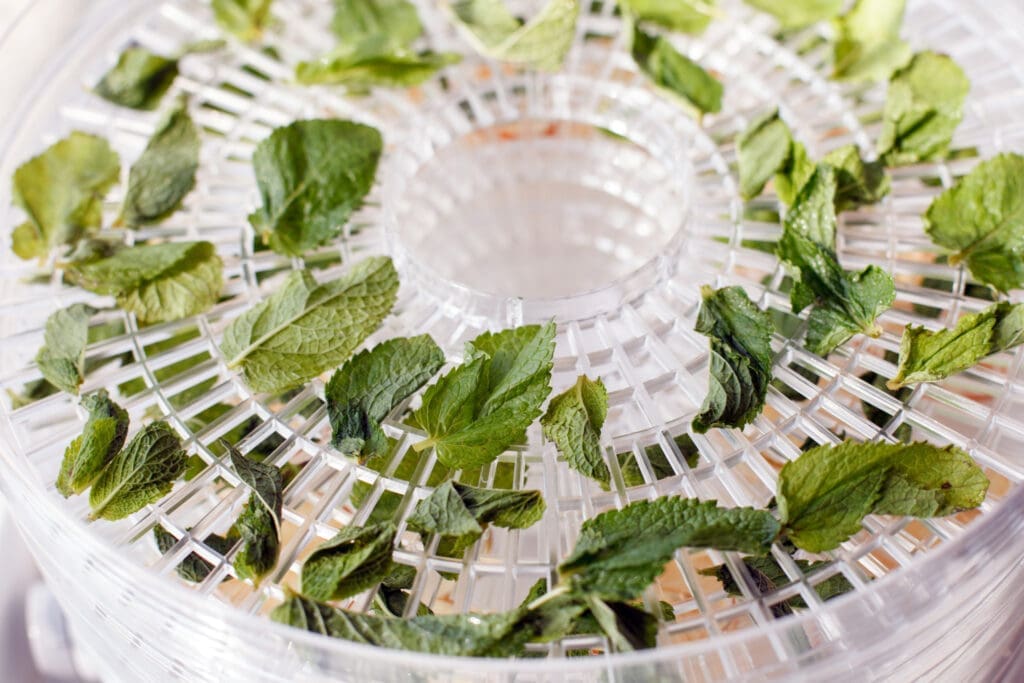 Which greens can you dehydrate to make super greens powder?
Including leafy green vegetables in your homemade mixture is a requirement. After all, that's how this superfood got its name. Some of the most popular choices include:
Alfalfa grass
Barley grass
Beet greens
Broccoli
Cabbage
Carrot greens
Dandelion greens
Herbs
Kale
Lettuce or salad greens
Mustard greens
Oat grass
Spinach
Swiss chard
Wheatgrass
Dehydration times can vary depending on the source of greens you're using in your blend. Typically, you can expect the process to take several hours.
What's an easy recipe for super greens powder?
New to super greens powder and need an easy recipe to get you started? No problem! This basic recipe includes the bare minimum for achieving a nutrient-packed concoction you'll enjoy. You may need to buy the last two ingredients on the list at a health food store that carries them.
Ingredients you'll need:
2 cups chopped kale
1 cup chopped spinach
1 cup chopped broccoli
1 cup chopped parsley
1 cup chopped wheatgrass
1 cup chopped spirulina (algae)
1 cup chopped chlorella (seaweed)
How to make it:
Wash and chop all ingredients into small pieces.
Spread the ingredients evenly on a baking sheet.
Bake at the lowest temperature (approximately 150 degrees) for several hours or until completely dried out.
Allow ingredients to cool.
Put the dried super greens into a blender or food processor and blend into a fine powder.
Store the powder in airtight containers in a cool, dry place.
You can substitute a food dehydrator for the oven-baking method if you have one available. As you get better at making super greens powder, you can experiment with different ingredients to alter the taste.
Please note that storage beyond 6 months isn't recommended, so don't make more than you can consume in that period.
Have a super greens recipe you've perfected? Please feel free to share it with our readers in the comments.
Sources