Creating an easter feast doesn't have to wear you out for this holiest of holidays. Easter is a time of celebration. What better way to rejoice in the risen Savior than by gathering around the table to enjoy a delicious meal with your loved ones?
Preparing Easter dinner can feel overwhelming and exhausting if you fail to plan and prepare. You can plan an effortless meal for family and friends if you follow these 4 easy steps to an Easter feast to remember.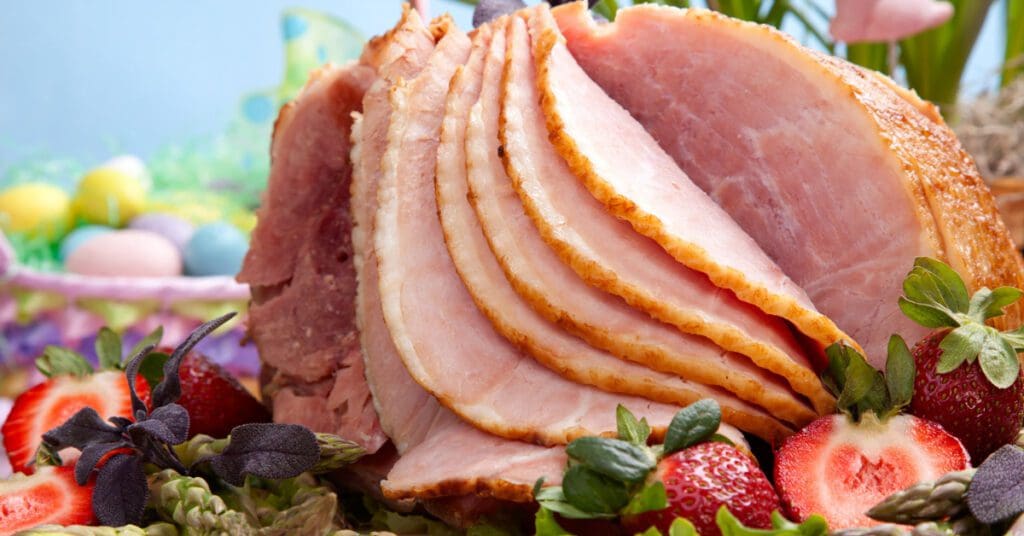 Step 1- Pick Your Main Meal
Whether you're hosting your immediate family or a group of 20, selecting the main menu item is the first step in the process. Planning is critical to pulling off a meal for any number of guests. Follow these four helpful steps for choosing the main dish that you can then build around.
Consider your guests. Ham is a traditional Easter main dish. However, some people either don't prefer ham or can't eat it because of its high sodium content for health reasons. Before you decide on which meat to serve, consider any dietary restrictions or preferences of your guests. Ask if anyone has food allergies and be considerate of anyone following a gluten-free eating plan.
Keep it simple. Don't feel pressure to create a complicated menu or try new recipes with your main dish. Focus on preparing a few well-executed dishes you know your guests will love. If anyone asks about bringing a side dish, offer a suggestion for something that complements your main dish.
Think about Easter traditions. Ham, lamb, and deviled eggs are traditional Easter foods that most guests have come to expect. If you plan to serve something different, let your guests know.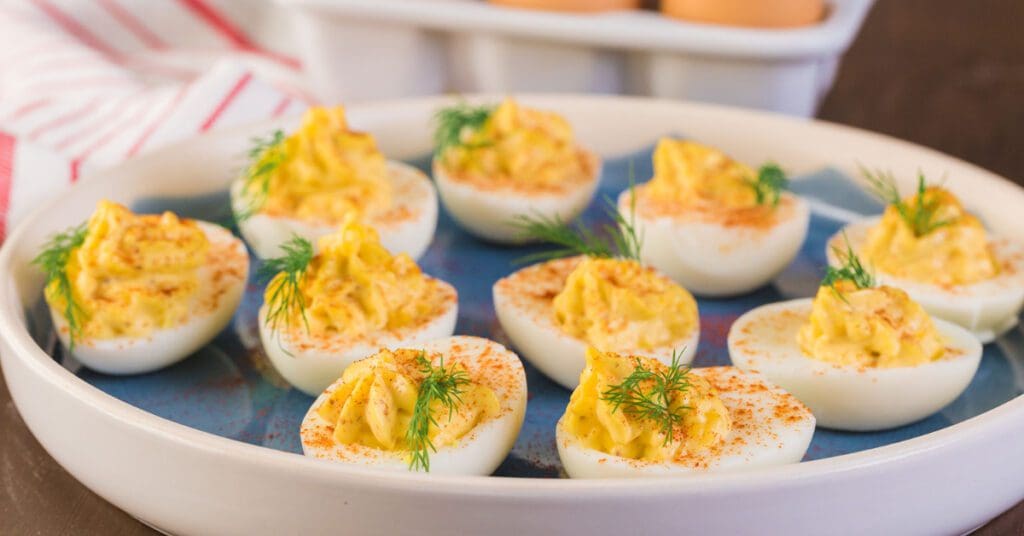 Step 2 – Choose Your Sides and Desserts
Once you select your main dish, next is to consider which side dishes and desserts you want to offer guests. Sides like buttered sweet corn, sweet potato casserole, and sage bread dressing go well with most types of meat.
Some of the other popular side dishes to consider include:
Asparagus is a fresh and healthy spring vegetable. Roast or grill it with some olive oil and rosemary to offset the saltiness of the ham.
Deviled eggs are a classic Easter dish everyone loves, plus they're super easy to make. Consider making the filling with different herbs, spices, and toppings that pair well with your main meat dish.
Glazed carrots are sweet, tender, and full of flavor. They add a touch of color to any Easter table.
Green bean casserole is always a crowd-pleaser. It goes well with ham, turkey, or any main meat dish.
Honey-glazed sweet potatoes are delicious and nutritious and sweet and savory. The natural sweetness of the ham offsets the salt of a ham main dish.
Pickled eggs are another one of those Easter sides that people look forward to eating each year. They're easy to make and go well with just about any main dish.
Scalloped potatoes are another Easter favorite for their cheesy, creamy taste. They pair well with any cut of meat.
Spring salads make your Easter meal light and fresh and appeal to your vegetarian guests. Be sure to include some fresh vegetables from your homestead garden to make it extra special.
Deciding which desserts to make is a subjective thing. Easter feasts certainly can include fresh-baked pies topped with homemade ice cream from raw Jersey cow milk. You can also make a variety of sweetbreads and cobblers to enjoy with a cup of coffee or tea after your meal.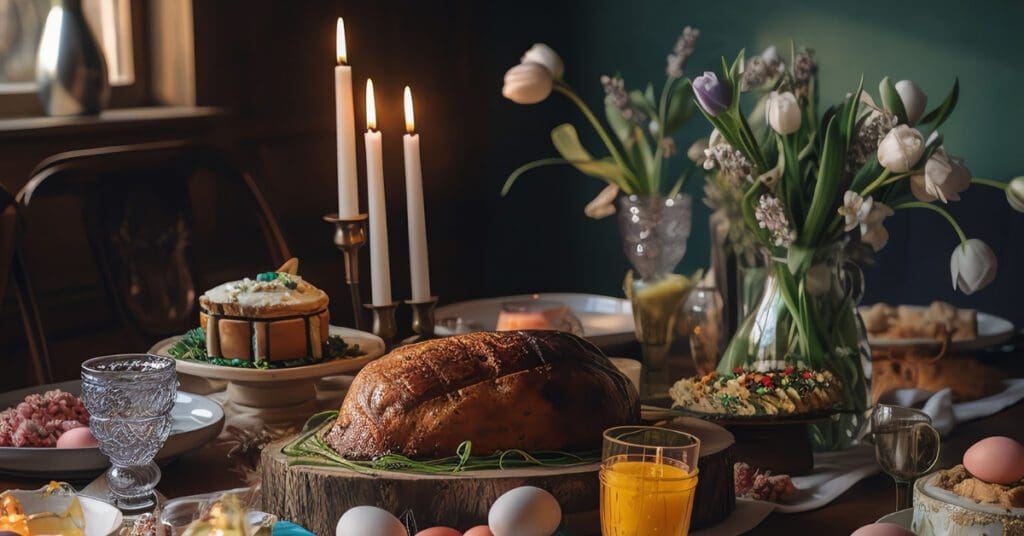 Step 3 – Decorate the Table
Easter feasts are best enjoyed with all the food on the table for everyone to pass around and enjoy. Don't forget to include an elegant centerpiece consisting of spring flowers or another décor to honor the resurrection of our Lord and Savior.
Creating a beautiful centerpiece doesn't have to be stressful. Here are some tips for making one that embodies the importance of the day and makes your guests feel welcome in your home.
Choose a theme that fits the mood you want to convey. Easter is a time of celebration and joy, so choose pastel colors that signify life. If you have any fresh spring flowers, build your centerpiece around them.
Consider the size. You want your centerpiece to feel celebratory and welcoming without it being too overwhelming. Make sure it's proportional to the size of your table and that it's not blocking the view of any of your guests.
Keep it simple. You don't have to create an elaborate centerpiece for it to make an impact. Sometimes simple is best. A vase of fresh flowers is enough to create a beautiful focal point.
Mix it with lighting. If there's room on your table, consider adding some candles or a string of lights next to your centerpiece to create a welcoming ambiance.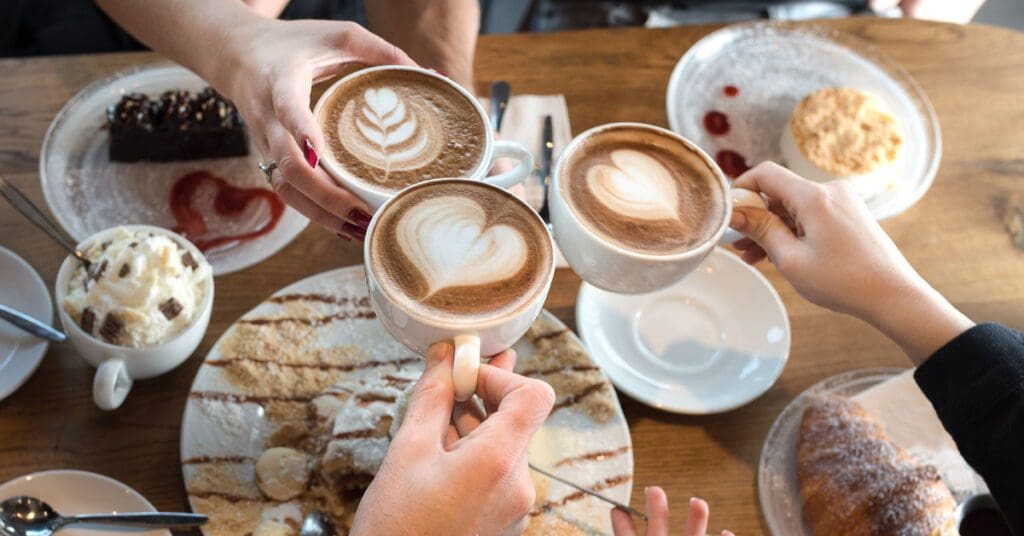 Step 4 – Make Drinks for the Day
Don't forget about the drinks for your Easter feast. Little ones always enjoy some fresh raw Jersey cow milk with their dinner and dessert. The adults at the table may enjoy some homemade wine with the main meal before finishing it off with a hot coffee or tea with dessert.
If you're serving ham, lamb, or beef, you'll want to pair them with a robust red wine. Lighter dishes like roasted vegetables, fish, or salads pair best with white wines or lighter craft beers.
Consider the weather when choosing beverages for your meal. If it's warmer outside, make sure you have plenty of cool drinks. When cooler outside, hot ciders are a welcome addition.
Whatever you choose, don't feel like you have to offer an extensive drink selection. A few carefully selected options are more enjoyable for guests and easier for you to manage.
Enjoy an Easter Feast on Your Homestead
Following these four easy steps helps you pull off an Easter feast your guests will remember for years to come. Planning the food with love and care creates a festive and joyous atmosphere worthy of the celebration of our risen Savior.
Happy Easter everyone!
Hi there! I'm Kelsey! I am a wife, a mother and homesteader. I'm also a Certified Natural Health Practitioner so health is very important to me. I love to help people with their health journey. A HUGE part of that process is through high quality milk. I am a massive proponent of rich, high quality milk from Jersey Cows.