Recipes with pickled eggs make a great addition to any homestead cookbook. You can easily substitute pickled eggs for hard-boiled eggs in any meal plan. People who crave the tart flavor of pickled foods look for as many ways as possible to fit pickled eggs into their diets.
Besides giving them a unique flavor, pickling eggs helps preserve them. If you have hens on your homestead that lay more fresh eggs than you can consume each day, pickling prevents food waste.
If you want to give recipes with pickled eggs a try, you can use the information in this blog to get started. In it we discuss: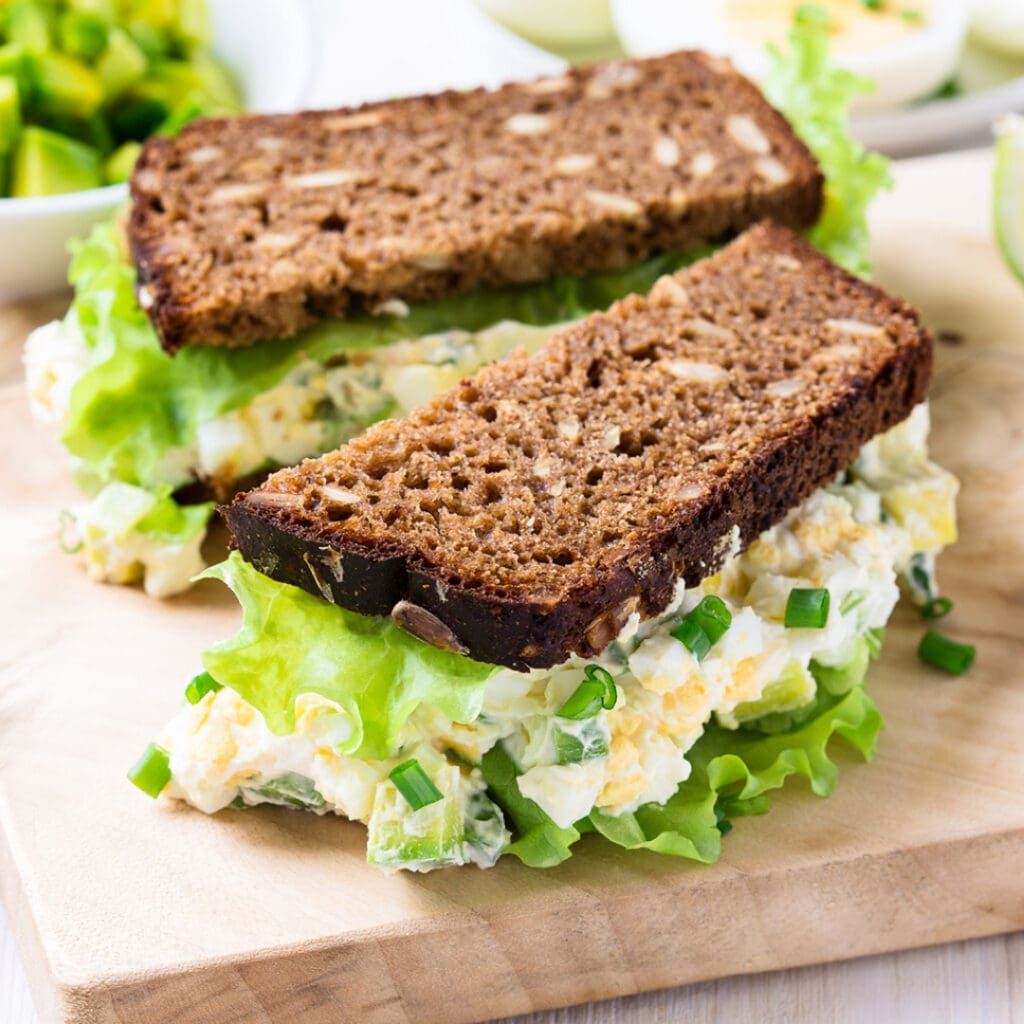 What are some ways to enjoy pickled eggs?
Pickling eggs is a delicious way to enjoy hard-boiled eggs if you like eating them often but get tired of the bland taste. Including eggs in your daily diet is a great way to get the recommended daily amount of protein your body needs to stay healthy.
Easy to make, they can add a visual – and flavorful – element to any homestead meal you prepare for your family or guests. Some of the ways you can include them:
Beet pickled egg salad. Add a pop of color to your regular egg salad recipe by adding some pickled eggs flavored and colored with beets. Chop the pickled eggs and mix them with mayonnaise, diced celery, and salt and pepper to taste. Serve it on a bed of lettuce or in between some homemade artisan bread for a tasty lunch.
Pickled egg and ham sandwich. Ham and pickled eggs go together like bees and honey. To enjoy it, layer sliced ham and picked eggs on your favorite bread. For an added zing, you can top it with a yogurt-dill sauce.
Pickled eggs and veggies. In a bowl, mix pickled eggs and your choice of fresh vegetables for a healthy and nutritious meal. Use a base of quinoa to boost the health value of this dish.
Pickled egg deviled eggs. Take deviled eggs to the next level by substituting hard-boiled eggs for pickled eggs. Slice the pickled eggs in half, remove the yolks, and stuff with a mixture of mayonnaise, mustard, and other seasonings.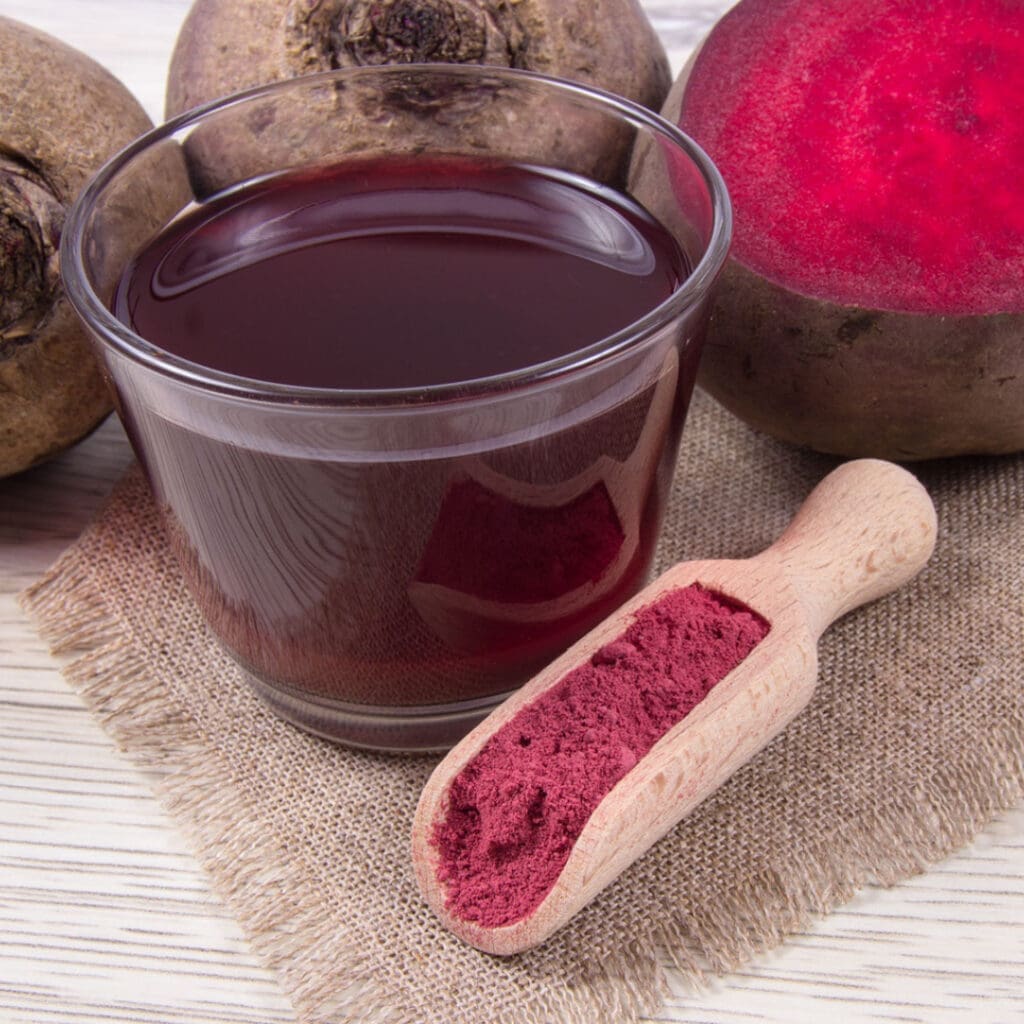 What ingredients do you need to pickle eggs?
Recipes with pickled eggs are super easy to make because they don't require many ingredients. You only need a few basics including:
Apple cider vinegar.
Fresh or organic eggs.
Fresh, canned, or jarred red beets (plus liquid).
Sugar.
Water.
Depending on the recipes for pickled eggs you use, there may be a few more ingredients added to the mix. For instance, some recipes call for dill, garlic, and lime juice. There's room for experimenting with different flavors when making pickled eggs, so don't be afraid to try something different.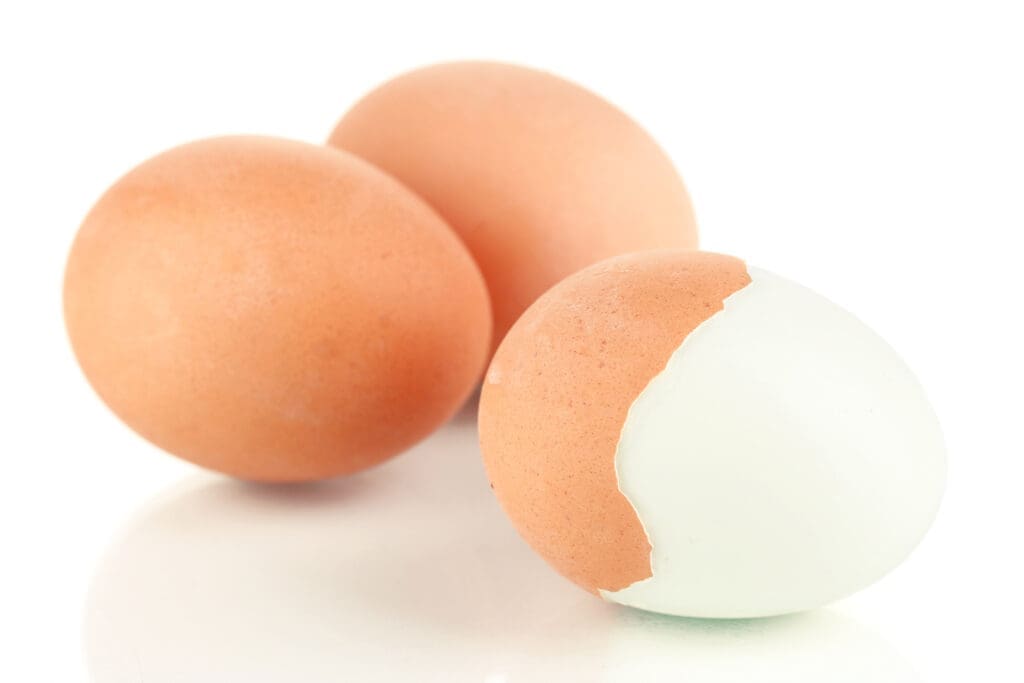 How do you make pickled eggs?
Making pickled eggs is so easy anyone can do it with access to the basic ingredients. The first step is to gather your ingredients. For this recipe, we need:
8 large fresh or organic eggs (hard-boiled).
15 ounces of sliced beets with liquid.
½ cup of apple cider vinegar.
½ cup of white sugar.
½ cup of water
Once you have everything you need to make pickled eggs, follow these instructions to prepare them.
Place eggs in a saucepan and cover with cold water. Bring to a boil and then immediately remove from the heat. Cover and allow to stand for 10-12 minutes before rinsing with cool water.
Peel the hard-boiled eggs and place them in a glass or plastic container.
Combine the beets, vinegar, sugar, and water in a saucepan. Bring to a boil. Stir until the sugar dissolves.
Pour the combined mixture over the hard-boiled eggs.
Cover and chill the eggs for at least 4 hours before eating.
You can serve the pickled eggs with beets for added flavor if you don't plan on using them in one of the suggested recipes with pickled eggs mentioned earlier in this blog.
Best recipes to try
Salad toast is one of the best recipes with pickled eggs. Most people prepare them with regular egg salad, but that's boring! To take your recipe up a notch, substitute hard-boiled eggs for pickled eggs instead.
Another way to mix it up is by adding them to your homemade potato salad at your next family picnic. To pull it off, just substitute the hard-boiled eggs in your favorite potato salad recipe with pickled eggs instead.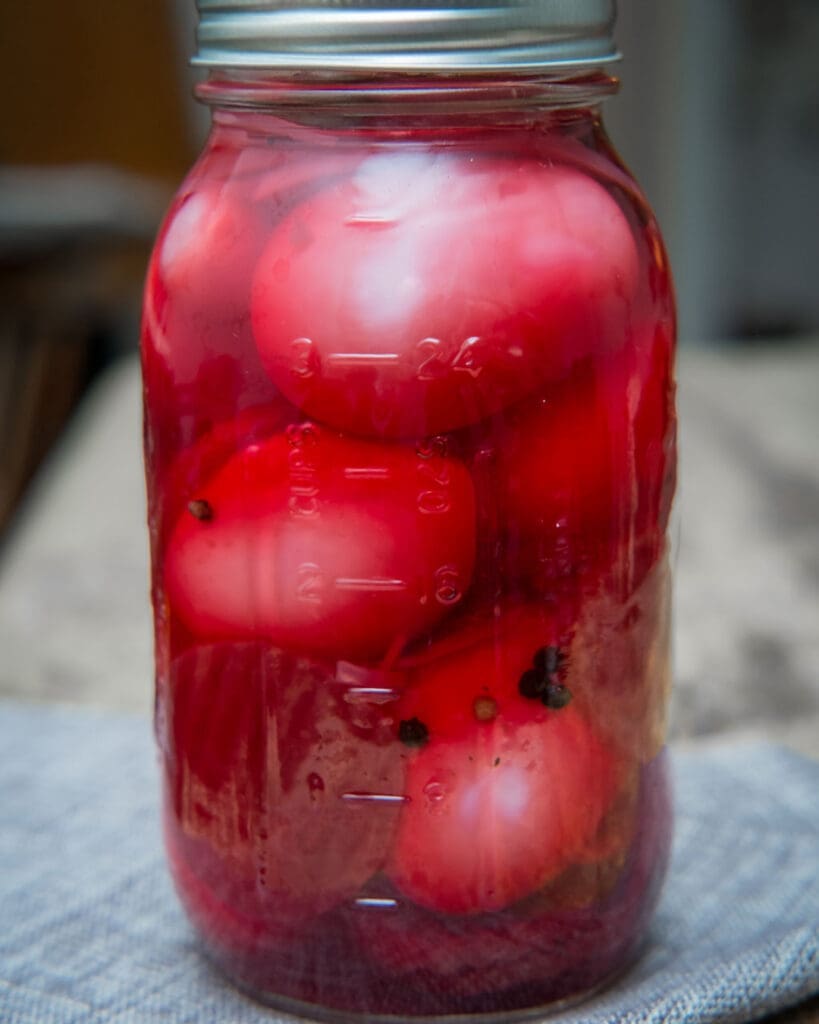 What are some common mistakes when making pickled eggs?
It's important to follow proper preparation techniques when pickling eggs. Doing so ensures they are safe to consume.
Remove all bacteria. Thoroughly cooking eggs before you pickle them is a critical first step in the process. Boil the eggs for at least 10 minutes to remove any bacteria (especially when using homestead-fresh eggs from your hens).
Tighten the seal. After you pickle your eggs, make sure you seal them tightly in the storage jars to avoid outside contamination. If you want to be extra cautious, you can boil the closed jars to tighten the seal. This step is important if you're canning and storing the eggs before eating them.
Use apple cider vinegar. Most recipes with pickled eggs call for white vinegar. Substituting it for apple cider vinegar produces a more mellow taste.
Enjoy recipes with pickled eggs today
There's never a wrong time to serve pickled eggs. You can do so much more with them besides serving them as a side dish with beets. Give our suggested recipes a try. If you have one you'd like to share with our readers, please post it in the comments section.
Hi there! I'm Kelsey! I am a wife, a mother and homesteader. I'm also a Certified Natural Health Practitioner so health is very important to me. I love to help people with their health journey. A HUGE part of that process is through high quality milk. I am a massive proponent of rich, high quality milk from Jersey Cows.